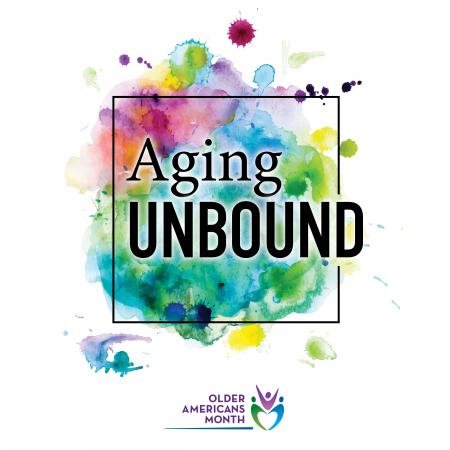 Older Americans and Adult Abuse Prevention Month 2023
 
---
Older Americans Month (OAM) is celebrated every May and is a time for us to acknowledge the contributions and achievements of older Americans, highlight important trends, and strengthen our commitment to honoring older adults in our community.
This year's theme, Aging Unbound, offers an opportunity to explore a wide range of aging experiences and to promote the importance of enjoying independence and fulfillment by paving our own paths as we age. 
May is also Adult Abuse Prevention Month. Adult Protective Services investigates reports of abuse, neglect, or exploitation of adults and our goal is to protect older adults and incapacitated adults. Reports of abuse, neglect or exploitation can be made by calling 703-324-7450. Reports can be filed for people who live alone, with relatives or who are residents in nursing homes, assisted living facilities, hospitals, or group homes. Learn more about Adult Protective Services.