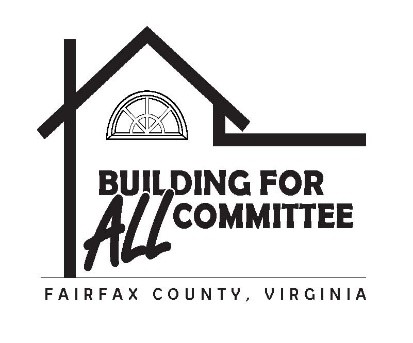 The mission of the coalition is to advocate for all homes in the county (renovations as well as new construction,) to be comfortable, safe, and convenient; and that they enhance the independence of residents of all ages, sizes and abilities.
We will accomplish this by:
Promoting universal design through county sponsored community educational opportunities, events, and online resources, available in English and other languages for residents, architects and builders.
Reviewing housing construction requirements to identify and rectify barriers to universal design. 
Providing educational tool kits for building permit applicants and designating a county universal  design information specialist to assist residents.
Including in the Board of Supervisors' legislative agenda, a proposal to amend the Livable Homes Tax Credit to increase the per capita dollar amount for making homes more accessible.
The Fairfax County Board of Supervisors has stated a commitment to promote housing that will benefit all citizens for years to come.
Public participation in Building For All Committee meetings is always welcome.  Building For All Committee meetings are generally held on the fourth Thursday of every month at 1 p.m. in room 232 of the Fairfax County Government Center, 12000 Government Center Parkway, Fairfax VA, 22035.  For more information or specific meeting details, contact Matthew Barkley at 703-324-5868, TTY 703-449-1186 or matthew.barkley@fairfaxcounty.gov.  We hope to see you at the next meeting!