August is National Immunization Awareness Month, and the Fairfax County Health Department is recognizing two community partners for their ongoing efforts to protect the health and wellbeing of children.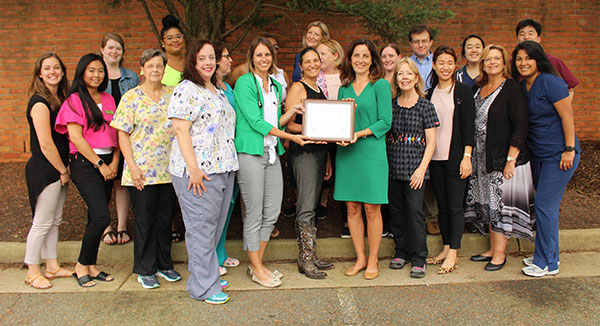 Advanced Pediatrics in Vienna, Va. is recognized for its commitment to providing school-required immunizations and other age-appropriate vaccines to children, according to the schedule recommended by the U.S Centers for Disease Control and Prevention's Advisory Committee on Immunization Practices.
St. Anthony of Padua Catholic School in Falls Church, Va. is recognized for assuring children in its school are properly vaccinated according to immunization requirements in the Commonwealth of Virginia.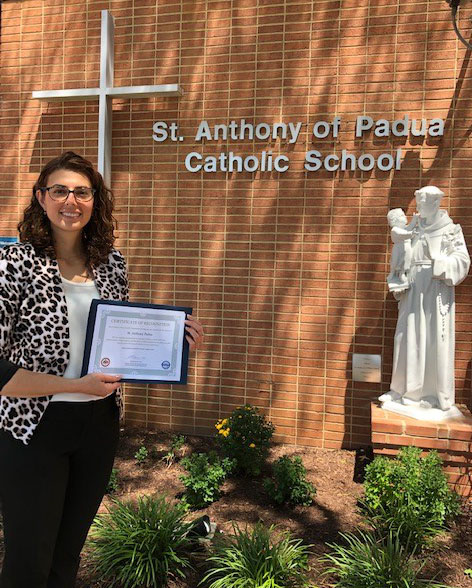 National Immunization Awareness Month is an annual opportunity to focus community attention on the value of immunizations as a safe, effective and necessary means to protect people of all ages. Today's childhood vaccines protect against potentially life-threatening illnesses, including polio, measles, whooping cough and chickenpox. Preteens and teens also need vaccines like HPV, which protects them against certain types of cancer later in life. Adults need other vaccines, depending on their age, occupation, travel plans and medical conditions. And everyone 6 months of age and older should get a flu vaccine every year.
When people are not vaccinated, they are at increased risk for diseases and can also spread diseases to others in their community – including babies who are too young to be fully vaccinated and people with weakened immune systems due to cancer or other health conditions.

"The recent resurgence of measles in this country is a reminder of the importance of community or herd immunity," said Christine Carlock, RN, the Health Department's Immunization Action Plan Coordinator. "Contagious diseases, like measles, whooping cough, and flu have a costly impact, resulting in doctor's visits, hospitalizations, and premature deaths.
"Now is the perfect time to make sure children are up to date - getting all of the recommended vaccines is one of the most important things parents can do to protect their children's health."
Required school vaccines are available at your pediatrician's office or for free at the Health Department's five clinics. Vaccines for adults and for foreign travel are available too for a fee. For faster service and shorter wait times, please call for an appointment.
The Health Department is offering extended walk-in hours for back-to-school immunizations at the end of August:
Friday, August 23, 1:00 - 3:00 p.m.
Monday, August 26, 4:00 - 6:00 p.m.
Tuesday, August 27, 8:00 - 10:00 a.m.
Find clinic locations, hours of operation and phone numbers at https://www.fairfaxcounty.gov/health/.
###
Contact Name
John Silcox, Communications Director
Contact Information
703-246-8635
john.silcox@fairfaxcounty.gov