Recently widowed, an older woman is up on a ladder changing a smoke alarm battery and realizes that if she falls she has no one to help her, she doesn't know her neighbors anymore, even though her husband was president of their now inactive neighborhood association. So, she joins a Village, and is so appreciative that she writes a beautiful testimonial about its importance in her community.
A very independent couple suddenly find themselves both disabled. While he is having a knee replacement, she cracks her spine and is in horrible pain. Their hospital experiences are frustrating with delayed diagnosis and bad advice. Their daughter helps, but he still needs some transportation assistance. He is on the board of directors of the new Village in the neighborhood.
A retired couple have lived in the neighborhood for forty years and feel angry and isolated. Their neighbors seem unfriendly. They are getting older and don't know what to do to make new friends. Regular contact with the new Village has changed their lives.
After raising their young children, who are now grown and living on their own, two widows who were once good friends have completely lost touch, even though they live within a block of each other. Suddenly, a new Village movement brings them together again, and they are grateful. Both now are on the board of directors of the new Village and doing everything they can to help others benefit from membership.

 

Three young couples with small children take time from their busy lives to help set up computer systems, serve on the board of directors and help in every way they can to develop the new Village. Why? Because it's an opportunity to help others and to teach their young children the importance of helping others.
About ten enthusiastic neighbors who get it make it possible to start a Village a non-profit corporation dedicated to helping retirees stay in their homes as they age. Those initial ten people will grow and grow into 20, then 40, then over 100 in the months to come.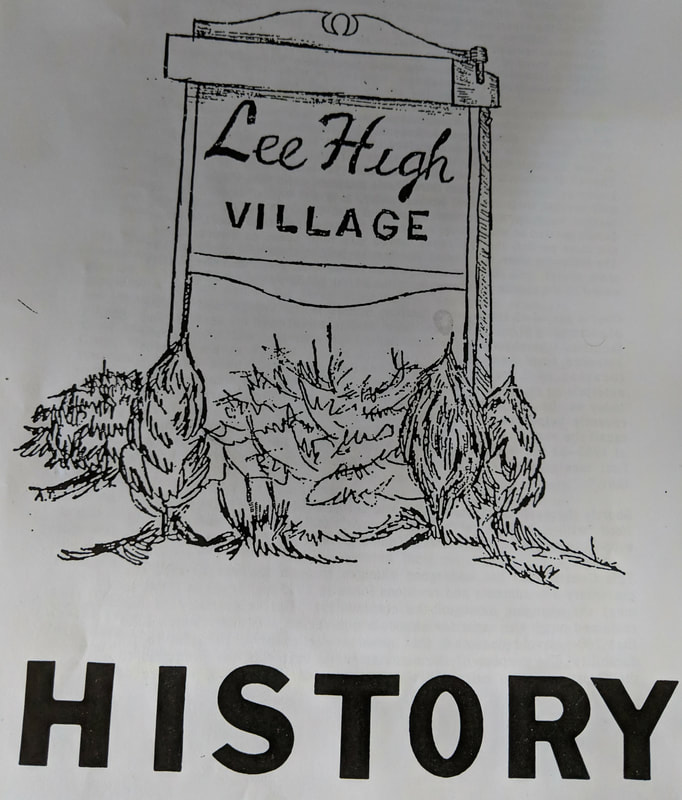 Village Drive VIllage (VDV) in Fairfax
met with county government in January 2018, got tips on how to begin, assessed their neighborhood in March of that year, and opened for business in September. It's not always that fast. They credit the ten initial dedicated and enthusiastic people who were determined to make it work, and who were patient enough to hang together through many difficult decisions, meeting weekly as the board of directors.
Credit also goes to Fairfax County Government who have the wisdom to understand that government saves money when older citizens are cared for without government dollars. Their Long-Term Care Coordination at the Health Department is dedicated to helping Villages - also called Neighbor to Neighbor Networks - succeed. There now are nine active networks in Fairfax County and more than 350 across the U.S.
It's vital for people not to feel isolated, to have neighbors they can count on.
Village Drive Village neighbors
are getting to know each other through social activities, like neighborhood gatherings, group walks, and visits to nearby attractions.
Village Drive Village
is just beginning to share some benefits with The Woodlands, a retirement facility in our neighborhood hosting master classes on gardening and photography, with plans to cover other topics especially interesting to older adults. Some people are becoming reacquainted with neighbors they had not seen since their children grew up decades ago. Everyone is making new friends and sharing information about fun stores, restaurants, walking trails, electricians, dog walkers, auto repairs, you name it.
Village Drive Village
 also is sharing information about important Fairfax Government services and activities, from safe driving to preventing falls, from health issues to traffic issues.
Village Drive Village
participated in National Night Out to meet our local first responders, attended Supervisor Cook's "government college" to learn how Fairfax County works, and regularly attend Fairfax County's 50+ Ambassadors to better understand what is available to help people, both government help and private help.
Village Drive Village
keeps the neighborhood informed about all of this.
Do people speed through your neighborhood? Do all of your streets have street lights? Are you welcoming new residents to your neighborhood? Are your local county parklands equipped to encourage older adults to exercise? These questions are typical of what neighbors want to do something about, and the best first start is banding together to speak with one big voice.
There are as many reasons to start your own Neighbor to Neighbor ("Village") network. Neighbors likely have some unmet needs. Check it out!