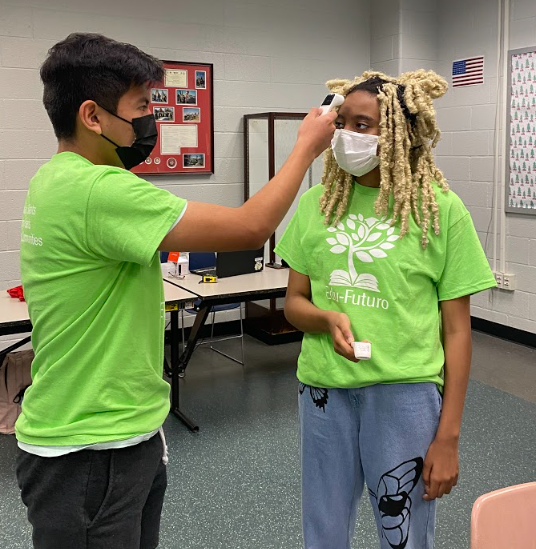 A new educational and empowerment program is connecting local high schoolers from communities of color with public health careers.
The "Public Health Youth Ambassador Program," coordinated by the Fairfax County Health Department, is a free educational program that trains local high school students from the African, African-American and Hispanic communities as community health workers. Thirty local high schoolers are currently enrolled. The program seeks to enroll an additional 60 students between now and June 2023.
Graduates of the Public Health Youth Ambassador Program receive a certificate of completion from Morehouse School of Medicine's High School Community Health Worker Program, a scholarship, resources they need to participate in the program, like a laptop and medical supplies, and professional connections. As a result, students will be highly competitive using their experience and completion certificates to secure paid community health worker positions and as part of their college applications.
Training program gives students tools to build generational health in the community
"In public health, we seek to improve foundational, non-medical factors that will influence health outcomes. The knowledge and experience students gain in this program is paid forward in their communities, as program graduates have new skills to serve and invest in their neighborhood – creating more opportunities for the generations that will follow theirs," said Anthony Mingo, Sr., "Mingo", community outreach and engagement manager with the Fairfax County Health Department.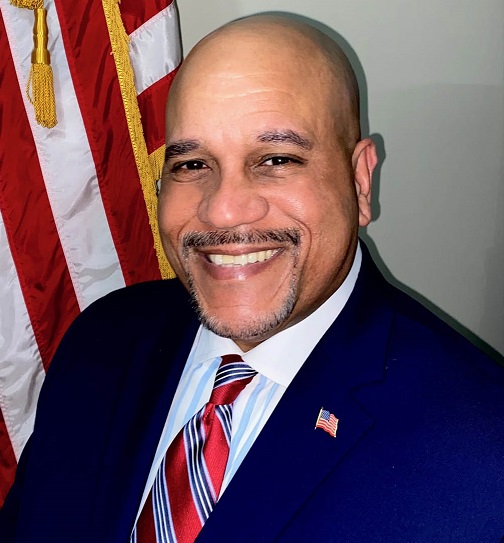 Mingo leads the Fairfax County Health Department's design and coordination of the Youth Ambassador program. Local non-profit Edu-Futuro is the implementation partner, executing the program in local high schools.
A culturally competent practicum that permeates school, health, community, and home
Andrea Scott is the Public Health Youth Ambassador Program Manager with Edu-Futuro. She is bilingual and works to make her class accessible to everyone by presenting the information in both Spanish and English. "Some of the students have great GPAs but do not speak as much English. I give translations so everyone can participate equally," she said. "Cultural competency is foundational as we require students to incorporate health practices into their lives, so they, in turn, can promote health to those around them."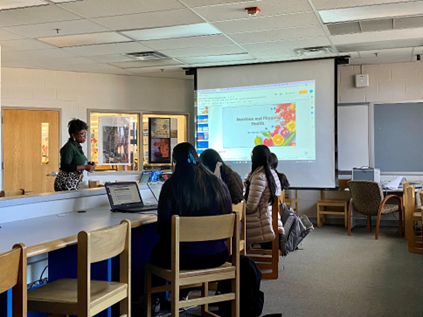 The Public Health Youth Ambassador Program training permeates school, community and home:
At school, students have training three days per week during their advisory time. During the training, students discuss health issues and complete 20 online modules encompassing 91 curriculum hours from Morehouse School of Medicine's High School Community Health Worker Program. 
At home, students conduct regular "check-ups" with their families, taking and documenting temperature, weight, measurements, and blood pressure using the provided thermometers, scales, tape measures, and blood pressure cuffs.  
In the field, students complete the required 70 practicum field hours working with INOVA Health Systems Care Clinic for Families, Neighborhood Health, HealthWorks and the Fairfax County Health Department. Through their practicum students experience the different roles community health workers fill and experience first-hand what it's like working in public health. 
In their community, students complete a community health project. They select a health issue that is relevant to them and make an actionable plan on how to address it.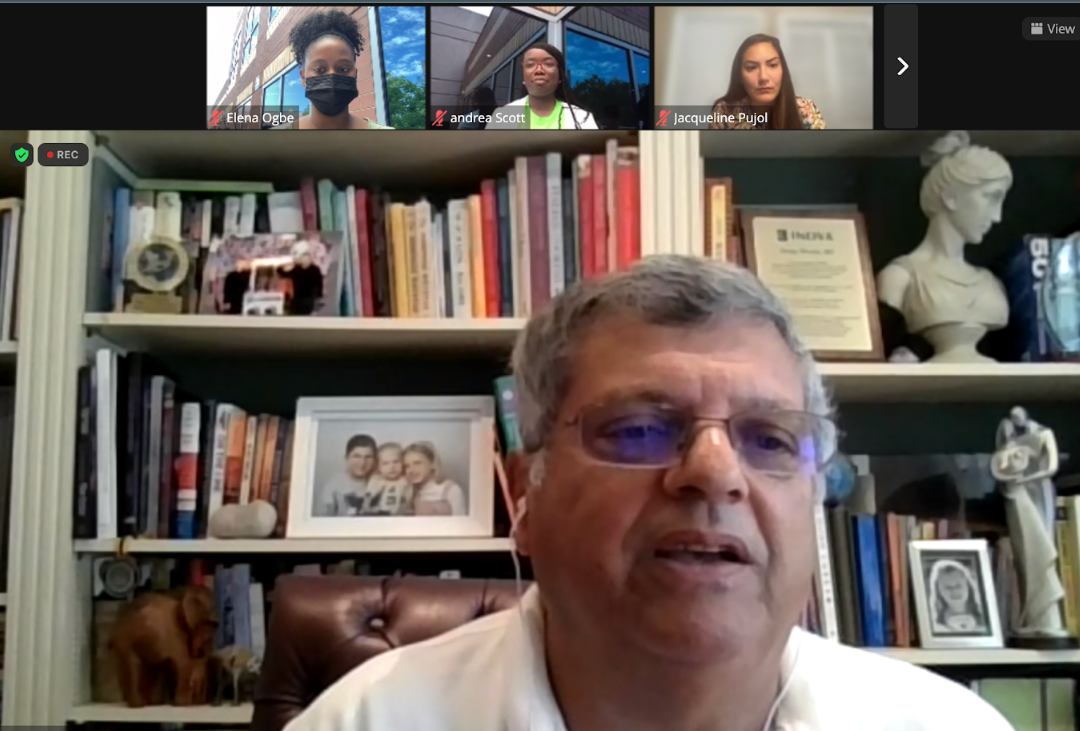 Training requires students to implement public health action in the community
Recently, while leading her class at John R. Lewis High School, Andrea advised, "Work on a target you know you can have an impact on."  
"The students aren't just making a plan of what they would do in theory. They are actually doing it," she said.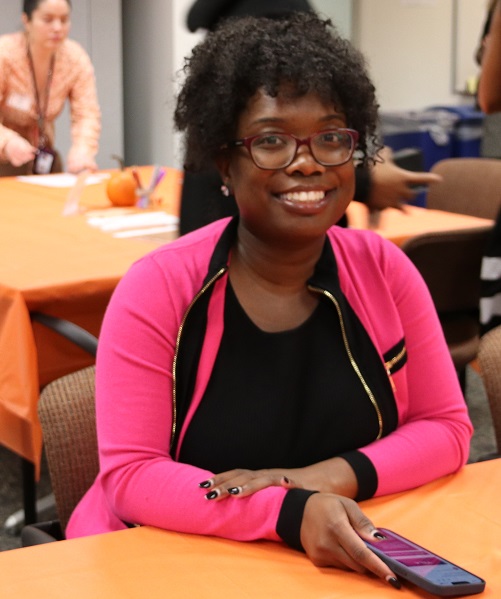 Examples from the last graduating class include one student holding regular health fairs at her school and another student working with a local community center to provide healthy snacks to kids after school.
High school students in the Fairfax Health District are encouraged to apply
Learn more about the Public Health Youth Ambassador Program by emailing Anthony Mingo, Sr.. Additionally, local high school students interested in the Public Health Youth Ambassador program can inquire about joining the next class by emailing Andrea Scott. The practicum includes classroom time either during a student's advisory period during the school day, or during the evening.
Contact Name
Lucy Caldwell
Contact Information
Director, Communications
Fairfax County Health Department
Lucy.Caldwell@Fairfaxcounty.gov
Office: 703-246-8635
Cell: 571-536-9942