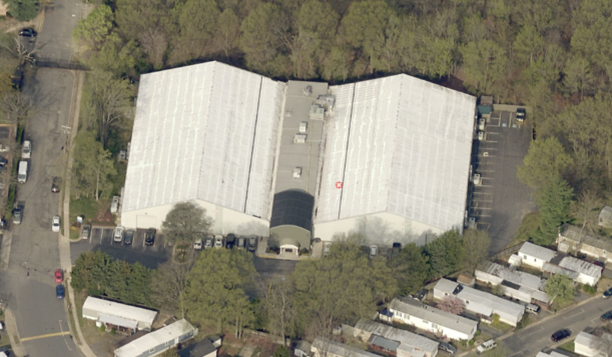 In March 2020, the Fairfax County Redevelopment and Housing Authority (FCRHA) made what some might call an out-of-character investment when it purchased the Mount Vernon Athletic Club. Afterall, it's not "Housing" right?
"This project absolutely fits our mission," stated FCHRA Chairman, Melissa McKenna. "We're not just about building and preserving housing; we're about developing and helping people holistically. A project like this allows us to impact things like people's financial literacy, their intellectual opportunities, their physical health and their social wellbeing."
By stepping in to make the purchase, the FCRHA – in partnership with Lee District Supervisor Rodney Lusk, and the Department of Neighborhood and Community Services (NCS) – has been able to help establish a multi-service center to meet the immediate needs of neighborhoods in the Buckman Road area on the west side of Richmond Highway in Alexandria. The FCRHA is also leading the finance, design, and coordination of needed upgrades under the property's current zoning to improve the facility's functionality ahead of the expected opening later this summer.

 

Community Engagement
Opportunities abound for the future of this location, and county staff is engaging the community to ensure the new facility meets their needs and interests. NCS will host five upcoming community engagement forums to discuss the overall vision for the facility, potential resources, activities, and programs. The forum dates are:
Thursday, May 6, 2021 *Virtually via Zoom*
Thursday, May 13, 2021 *Virtually via Zoom*
Thursday, May 20, 2021 *In person*
Thursday, May 27, 2021 *In person*
Thursday, June 3, 2021 *In person*
All sessions will run from 6:45 to 8 p.m. and will be hosted virtually via Zoom or in person (based on all appropriate CDC and Virginia Department of Health COVID-19 guidelines) at Mount Vernon Woods Park, 4014 Fielding Street, Alexandria. 
Registration is required at bit.ly/LeeCommunityConversations.
For questions regarding community outreach and potential uses for the facility, please contact ncs@fairfaxcounty.gov or visit the community center webpage.