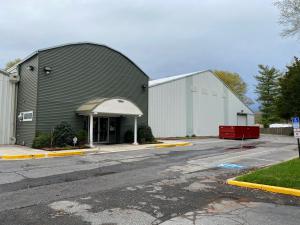 The former Mount Vernon Athletic Center is undergoing initial improvements that will provide minimal renovations and upgrades under the property's current zoning to improve the existing facility's functionality and allow for operations to begin. The improvements are expected to be completed by summer 2021.
In advance of the center's planned reopening, the county is engaging the community to ensure the new facility meets their needs and interests. NCS will host four upcoming community engagement forums to discuss the overall vision for the facility, potential resources, activities and programs.
Forum Dates
Thursday, May 6, 2021 *Virtually via Zoom*
Thursday, May 13, 2021 *Virtually via Zoom*
 
Thursday, May 20, 2021 *In person*
Thursday, May 27, 2021 *In person*
Thursday, June 3, 2021 *In person* at Audubon Estates
Thursday, June 17, 2021 *In person* at Audubon Estates
All sessions will run from 6:45 to 8 p.m. and will be hosted, based on the date, either virtually via Zoom or in person (based on all appropriate CDC and Virginia Department of Health COVID-19 guidelines) at Mount Vernon Woods Park, 4014 Fielding Street, Alexandria or Audubon Estates, 7930 Audubon Ave. Alexandria VA 22306 (depending on date).
Forum Registration
Registration is required at bit.ly/LeeCommunityConversations
Questions about the Resource Kit
Contact Lauren Puckett in NCS Communications if you have questions or would like to request additional marketing collateral.