Fairfax County's Public Facilities Manual (PFM) has transitioned to a new platform to provide an enhanced user experience: https://online.encodeplus.com/regs/fairfaxcounty-va-pfm/index.aspx.
The new location and layout of the PFM provides a more user-friendly approach to the PFM with enhanced search capabilities and links to outside web pages and documents as well as direct links to PFM tables and plates.
From the Land Development Services web page, you can still access the PFM, and PFM amendments, from two locations:
Please make any adjustments needed and update bookmarks to the PFM you have previously saved. We hope you like the new layout for accessing design details and site development guidelines for public facilities in Fairfax County.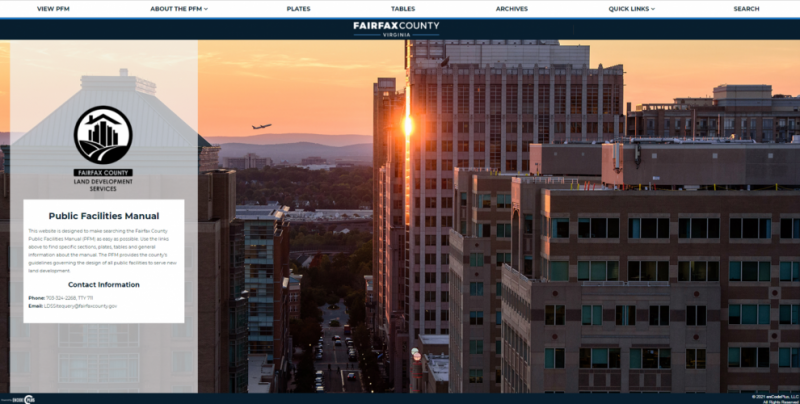 Contact Name
Mary Mulrenan
Contact Information
Public Information Officer
Fairfax County Land Development Services
703-324-2743, TTY 711