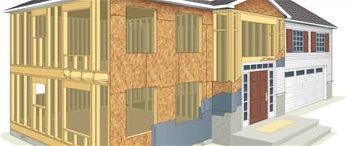 All buildings are subject to lateral loads caused by earthquakes and wind events such as hurricanes. In Fairfax County, lateral load produced by wind governs the lateral design for residential construction.
The publications for "Classic" Wall Bracing and Virginia Practical Wall Bracing, and a training presentation, provide guidelines for complying with the wall bracing provisions of the residential code so that your new house, addition or sunroom can adequately resist lateral loads imposed by wind.  
If you have any further questions, contact Building Plan Review at 703-222-0114, TTY 711 or via email.