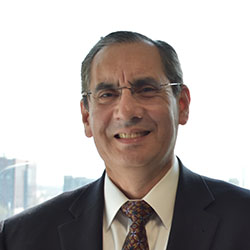 Helman Castro, PE, LEED AP ND, DPE is the Director of Operations for Land Development Services, oversees the Project Management Program and has extensive knowledge of the regulatory and review process in Fairfax County. He has over 30 years of local experience as a civil engineering consultant in the land development arena. Before joining Fairfax County, he served as President of the Northern Virginia Building Industry Association (NVBIA) Fairfax-Arlington-Alexandria Chapter for two consecutive years (2014 and 2015) and co-chaired the NVBIA/NAIOP Fairfax Committee for many years. He holds a Bachelor in Science in Civil Engineering from the University of Louisiana at Lafayette. He also serves on the Board of Directors for George Mason University's Civil Engineering Institute.

Harvey Clark, RA, AICP is the Commercial Revitalization Districts Coordinator. Prior to his role on the Project Management team, Harvey worked in the Building Design Branch of the Department of Public Works and Environmental Services, where he was responsible for managing projects in the Capital Improvement Program through all phases of the land development process. He also worked in the Environment and Development Review Branch and the Public Facilities Planning Branch in the Department of Planning and Development, and for architectural firms in the private sector. He has a bachelor's degree in Architecture and a master's degree in Urban and Regional Planning from Virginia Tech. A registered architect and a certified planner, Harvey brings a broad range of experience and expertise to the Project Management team.
Bree Fuller, AICP is the Reston Urban Area Coordinator. She has been with Fairfax County since 2015, with positions in the Site Analysis branch at FCDOT and the Office of Community Revitalization as the Tysons Revitalization Program Manager. Prior to coming to Fairfax County, Bree worked in the private sector as a bicycle and pedestrian planner in San Diego. Bree has a bachelor's degree in English and Studio Arts from Union College, in Schenectady, New York; a master's degree in City Planning from San Diego State University; and she is a certified planner.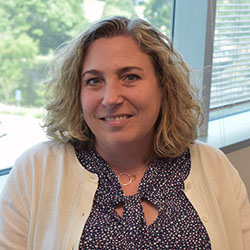 Jennifer Josiah is the Nonprofit and Places of Worship Coordinator. Prior to moving to the Project Management team, her five years managing high profile and complex projects in the Department of Planning and Zoning helped her to develop a comprehensive knowledge of the Zoning Ordinance and the zoning entitlement process in Fairfax County. Subsequent to moving to Virginia, she worked for several jurisdictions in western New York, where she reviewed site and subdivision plans, wrote and coordinated comprehensive plan area studies and zoning ordinances, and provided staff positions on proposed development plans to boards and commissions. She has a degree in Geography from the State University of New York (SUNY) Geneseo and has recently served in leadership positions for several local non-profits.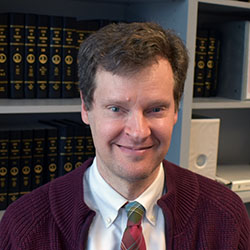 William Marsh, PE, LEED AP BD+C is the Tysons Urban Center Coordinator. He has been with Fairfax County since 2012 and has extensive experience in the land development process. William also worked for 10 years at Loudoun County's Building and Development department, and prior to that, for five years with a national engineering consultant. William earned a Bachelor of Arts at Baylor University, and Bachelor of Science in Civil Engineering at Kansas State University, and a Master's in Public Administration at George Mason University and is a LEED Accredited Professional in Building, Design and Construction.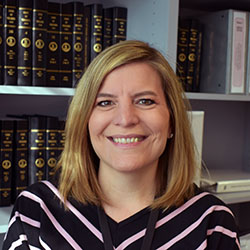 Kirsten Munz, PE, AICP is the Project Management Services branch chief. She has over 20 years of experience in the private and public sectors. She has worked for state and local agencies in Virginia, Washington state, and southern California in various engineering, planning, and project management capacities. Kirsten holds a degree in civil engineering from the University of Washington in Seattle. She is a registered civil engineer in California and Virginia and a certified planner.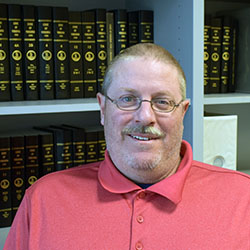 Kenneth Williams is the Site Project Manager. He has over 29 years of experience with Fairfax County. During this time, he has helped county staff and customers navigate through plan acceptance, processing, and review; bonding; proffer review and compliance. His exemplary customer service has successfully guided customers through complex site development processes.