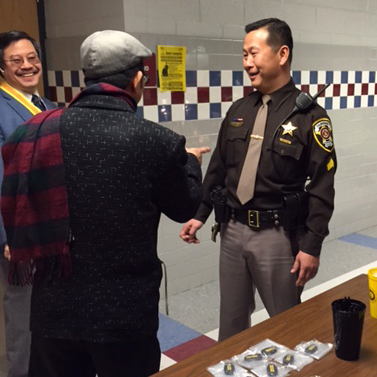 Fairfax County's Communities of Trust Committee is focused on strengthening and building positive relationships between public safety agencies and the diverse communities they serve.
The Sheriff 's Office is proud to participate in forums, festivals and neighborhood gatherings in order to learn about, and engage with, people of all colors, religions and cultures.
Examples of events in 2017:
Panel discussion on careers at Jeb Stuart High School's Public Safety Career Day.
Career information, food preparation, music, children's activities and face painting at the Hagle Circle Public Safety Day.
Free haircuts and hairdos at Kids Cuts & Community Day in the Mount Vernon District.
Parade and motorcycles at the annual Centerville Days Parade.
Parade, motorcycles and Honor Guard at the Annual Winterfest Parade in McLean.