May 14, 2020
The Virginia Sheriffs' Institute (VSI) scholarship program provides an opportunity for young people across Virginia to pursue an education in criminal justice. The scholarship is limited to students attending Virginia colleges and universities. The annual application period generally runs from January through April.
Scholarships are available only to students in jurisdictions where sheriffs participate in fundraising efforts, which includes Fairfax County Sheriff Stacey Kincaid. Applicants must include a personal essay and a letter of recommendation from their County sheriff.
"Before writing the letters, I meet with each applicant to learn more about their academic achievements, community activities and career goals," said Kincaid. "This year, in light of the COVID-19 pandemic, we met via Zoom. I was inspired by their diverse interests and their enthusiastic commitment to public service."
Meet Our 2020 Scholarship Winners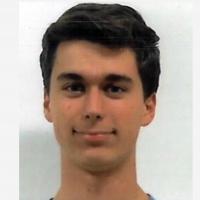 Michael J. Corwin is in his first year at Northern Virginia Community College, majoring in Administration of Justice, Homeland Security. While at Westfield High School, he participated in the two-year Criminal Justice Program and graduated with a 3.06 GPA. He was also a member of the high school Marching Band, Wind Symphony, Jazz Ensemble and Indoor Drumline. Outside of school, Michael works as a range safety officer for the Northern Virginia Regional Park Authority and volunteers on the security team at Centreville Baptist Church. After he graduates, he wants to follow in his parents' footsteps. "I would like to enter the public safety field as my dad is a retired Fairfax County Fire and Rescue employee, and my mother currently works for the Loudoun County Sheriff's Office."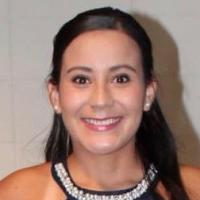 Dannyela N. Rivera Jiron is in her second year at Northern Virginia Community College pursuing a degree in Criminology and Criminal Justice and has earned a 3.56 GPA. She will be attending George Mason University this fall. Her goal is to become a police officer. She says the field of law enforcement provides the opportunity to make a difference in the community, "whether it's a moment that requires the law to be enforced or one where I can step into someone's life when they need help." On top of her academic success, Dannyela volunteers with the Metro Police Department as a Domestic Violence Liaison and participates in church mission trips. She also participated in the Fairfax County Police Department's Citizens Police Academy in 2019.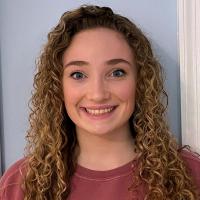 Savannah Mason is a freshman at James Madison University majoring in Justice Studies with a concentration in Crime and Criminology and a minor in Spanish. She achieved the President's List in her first semester with a 3.94 GPA. Savannah is a member of the Phi Mu sorority and the Justice Studies Society. "I have a passion for helping people and wanted to make even the littlest difference in one person's life." She is open to a criminal justice career at the local, state or federal level. In high school, Savannah played varsity field hockey and soccer and was heavily involved in student government as a member of the Student Government Association Leadership class. For several years she volunteered at the Travis Manion Day of Service and the Fort Hunt Day Camp.
Samantha Messina is a freshman at George Mason University, majoring in Criminology with a concentration in Homeland Security and a minor in Intelligence Analysis. In her first semester, she earned a 4.0 GPA. After graduation, Samantha would like to work for the Department of Homeland Security or the Department of Justice. "I want to play a crucial role in the safety of the United States by identifying threats and providing decision makers with the information they need to combat any threats." Throughout high school she excelled academically, graduating in the top 10% of her class, while also actively participating in field hockey, lacrosse and other clubs. She is currently a member of the Student's Demand Action chapter at George Mason University where she advocates against gun violence in the community.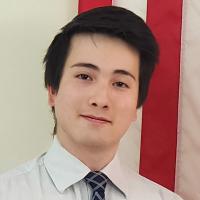 Daniel T. Nephew is a freshman at George Mason University, majoring in Criminology, Law and Society with a concentration in Homeland Security and a minor in Intelligence Analysis. His GPA is 3.75. While living in Brazil, he developed a passion for criminal justice. It is his dream to become an FBI agent after graduating from college. "Every day I try to build myself better so I can meet their high standards." In addition to his academic schedule, Daniel is a participant in George Mason's Army ROTC and Color Guard/Drill Team. He is an active volunteer firefighter and EMT at a Fairfax County Volunteer Fire and Rescue Department and is fluent in Spanish and Portuguese from his time abroad.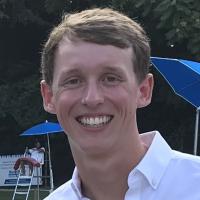 William Singleton is a lifelong resident of the City of Fairfax and is currently a junior at George Mason University studying Criminology, Law and Society. He has achieved the Dean's List every semester and holds a GPA of 3.91. In addition to his academic responsibilities, he works nearly 40 hours a week at Trader Joe's. He has been a summer swim team coach, youth basketball official and certified Red Cross instructor. He is also very active in his church. In Will's pursuit of a career in local law enforcement, he has begun talking to recruiters and internship coordinators and going to career fairs and ride-alongs. "I would like to pursue a career in local law enforcement to serve the community where I grew up, Northern Virginia.