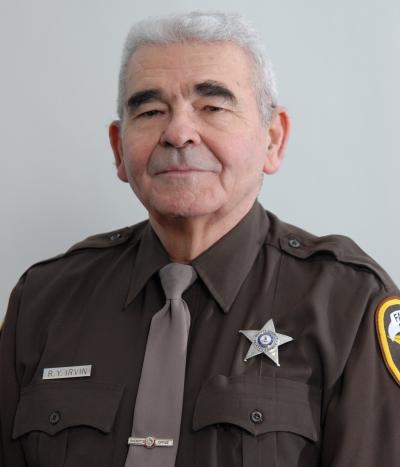 Deputy Sheriff Roy Irvin is a living legend. Yet most of us in Fairfax County do not know his name nor his history.
Roy was born on February 18, 1936. In 1960, at the age of 24, he joined the Fairfax County Police Department (FCPD) and spent 20 years as a patrol officer. Roy had many opportunities to do other assignments while on the road, but he loved patrol and enjoyed being out in the community. He rose through the ranks to sergeant and then lieutenant, serving as a supervisor at different stations in the county. At one point, he was assigned to Internal Affairs. In 1982, he was promoted to captain and became the commander of the West Springfield District Police Station. Later, he was commander of the Traffic Division.
As if these were not enough accomplishments, Roy was a member of the award winning FCPD Pistol Team during his patrol years. In 1978, as a sergeant, he won first place in the individual shooting competition.
Roy retired from the FCPD in 1990, but he was far from done serving the residents of Fairfax County. In the same year, he joined the Fairfax County Sheriff's Office where, to this day, he still provides safety and security to judges, clerks and all those who come to the General District Court.
Roy has been an asset to the Sheriff's Office, passing on to new and senior deputies his experience and lessons learned. One of his supervisors noted, "He says what he means and means what he says." Roy has told his colleagues that he keeps working because he loves what he does in the Sheriff's Office.
His dedication is not just to the residents of Fairfax County. His first priority is his family.
Congratulations to Roy Irvin on his 58 years of public service to Fairfax County.