Local residents, bike commuters, and other local stakeholders are invited to weigh in on the future of Columbia Pike by attending one of two outreach events on Saturday, April 14 (rescheduled), where they team will share information about the study and obtain feedback from the community. Residents can provide feedback by visiting the events or by commenting online through April 20.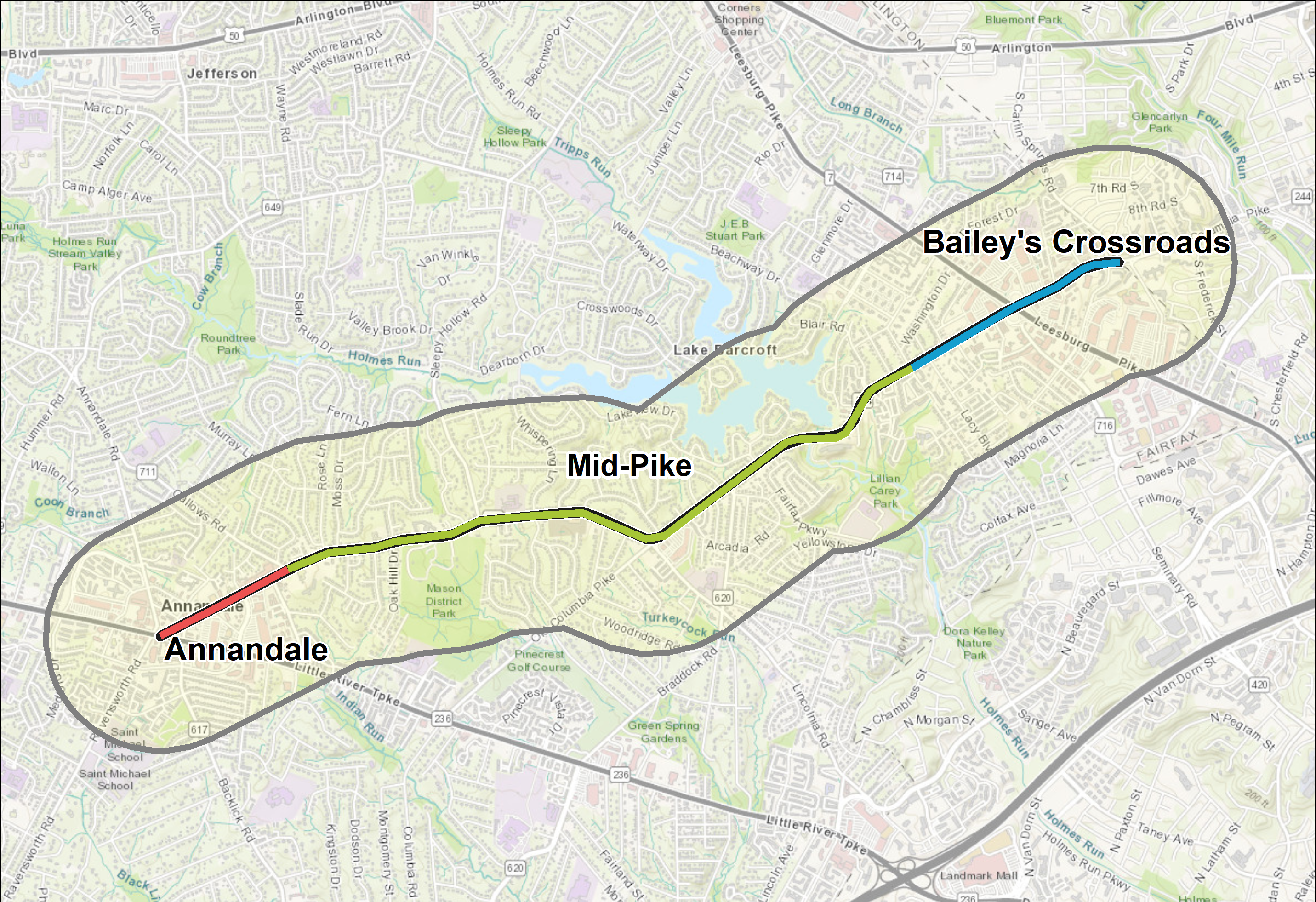 The Columbia Pike Pedestrian and Bicycle Study seeks to make walking and biking safer and more enjoyable along the 4.5 miles of Columbia Pike from Annandale to Bailey's Crossroads.
The project team has identified three sections of the roadway with that have distinct roadway characteristics and land uses:
Bailey's Crossroads: from the Fairfax County border to Lacy Boulevard.
Mid-Pike: from Lacy Boulevard to Gallows Road.
Annandale: from Gallows Road to the Little River Turnpike.
Potential recommendations to make biking and walking safer include new and expanded sidewalks, new trail connections, shared use paths and intersection improvements.
Project Background
The Fairfax County Bicycle Master Plan recommended that Columbia Pike undergo a study to analyze existing conditions and make recommendations for infrastructure improvements  along the arterial corridor.
The Metropolitan Council of Governments is sponsoring the study through the Transportation-Land Use Connections Program.