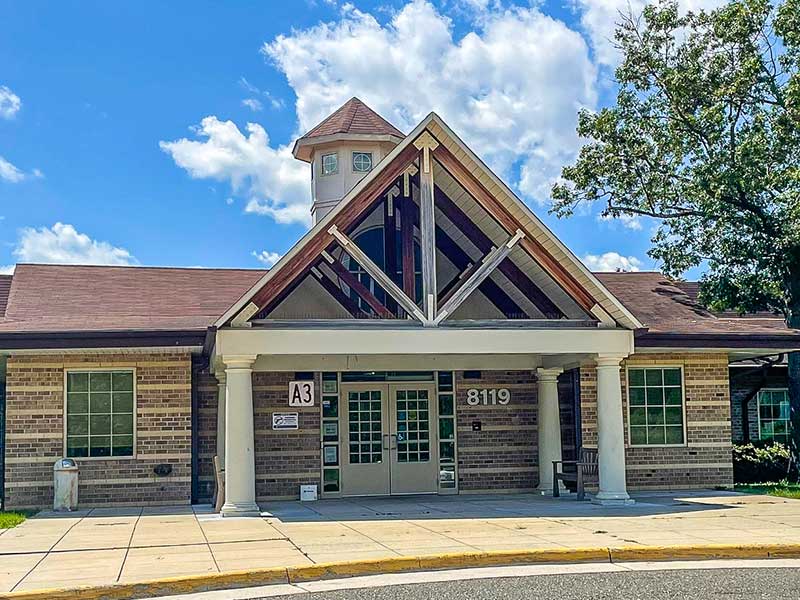 Gartlan Center
8119 Holland Road
Alexandria, Virginia 22306
703-360-6910

Free parking out front
Served by the Circulator bus system
The Fairfax-Falls Church Community Services Board's Gartlan Center is located at 8119 Holland Road, Alexandria, Virginia 22306, directly behind the Inova Mount Vernon Hospital, about 1 mile off Richmond Highway.
The Gartlan Center offers a full array of behavioral health treatment and case management as well as primary care. Core services include:
Services for people with intellectual disabilities
Services for homeless individuals – laundry, showers meals and mail delivery (Tuesdays from noon to 4 p.m., Fridays 8 a.m. to noon)
Case management and treatment for people with a serious mental illness
Intensive outpatient substance abuse treatment
Family support group
Programs located at the Gartlan Center include:
Program for Assertive Community Treatment (PACT)
Intensive Case Management
Behavioral Health Outpatient
Project for Assistance in Transition from Homelessness (PATH) and Hypothermia Services
Intellectual Disability Services
Adult Partial Hospitalization (APH)
Group treatment
BeWell wellness program with incentives and rewards
The Gartlan Center also has a primary care clinic on Fridays, operated by Neighborhood Health. The Genoa QoL Pharmacy (703-253-7697) is also on-site.