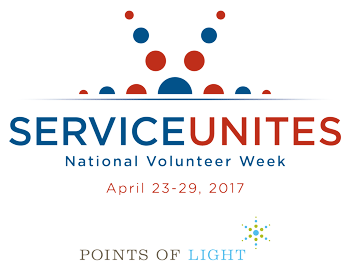 "The best way to find yourself is to lose yourself in the service of others." – Mahatma Gandhi
National Volunteer Week, sponsored by Points of Light since 1974, is an opportunity to recognize and thank volunteers who lend their time, talent, voice and support to causes they care about in their community.
Do you know about CSB's Intern and Volunteer Program?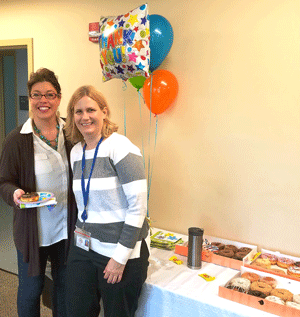 CSB's Intern and Volunteer Program offers a variety of volunteer opportunities to use your ideas, talents and expertise in support of the people we work with in our community. Opportunities are located throughout Fairfax County. Learn more about the program or contact Carrie Cannon, Intern and Volunteer Program Coordinator.
In FY 2016, the CSB's intern and volunteer program had 177 participants who provided 28,819 hours of service to the CSB community. Based on the Virginia Average Hourly Value of Volunteer Time, as determined by the Virginia Employment Commission Economic Information Services Division, the value of these services in FY 2016 was $751,894.
The health and mental wellness benefits of volunteering are proven and prolific, including:
Volunteering connects you to others.
Volunteering is good for your mind and body.
Volunteering can advance your career.
Volunteering brings fun and fulfillment to your life.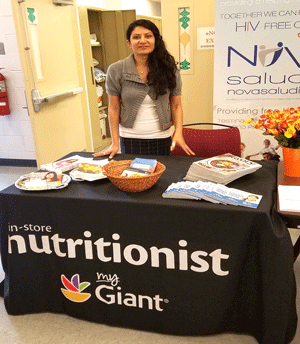 The CSB salutes and thanks our volunteers who join to build a stronger, more vibrant community through service.
Whether for a day, a week, or a lifetime, check out the wide range of local opportunities available right here in Fairfax County.