National Prevention Week – May 14-20, 2017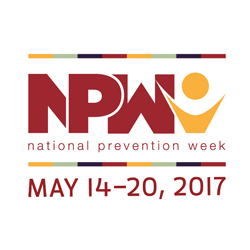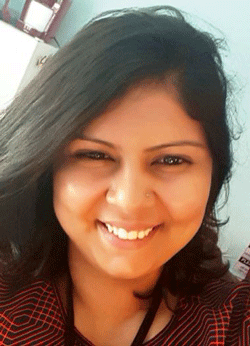 Jashan Grewal, a substance abuse counselor with the Fairfax-Falls Church Community Services Board (CSB), was driving home from work, thinking about her clients at A New Beginning, a residential treatment program that helps men and women begin the difficult road to recovery from addiction.
As she navigated a long line of cars and turned onto Willard Road, she saw a young man lying face down on the side of the road, a bicycle nearby. She pulled over and ran to check on him. She immediately suspected, based on her training, that he was experiencing the effects of an opioid overdose, so she called 911. In less than a minute, paramedics arrived and administered naloxone, a medication that reverses the effects of opioid overdose. After the second dose, the man was revived. Jashan was grateful that she had been there, just in time to help save his life.
Jashan is one of more than 850 people in Fairfax County who have taken CSB's REVIVE training to learn how to administer naloxone to people who have overdosed. She had been well aware of the current public health crisis involving heroin and opioid addiction. But this was the first time she had personally witnessed an overdose.
"I felt nervous, and I didn't know what to expect," she said, "even though my job teaches me to be prepared for crisis every day." Jashan said she was thankful she had taken the course. "I knew what to look for and how to immediately recognize overdose; I knew that quick action could save his life."
Jashan said she hopes the man was linked with treatment services and wonders if she will see him again, as he travels his own unique pathway to recovery.
National Prevention Week is an annual observance sponsored by the Substance Abuse and Mental Health Services Administration (SAMHSA) to raise awareness about the importance of substance use prevention and positive mental health. This year's theme is "making each day count."
Find out more about how you could save a life. Sign up today for one of CSB's REVIVE training. The training only takes one hour.
Concerned that you might have a substance use problem? Take an online, confidential screening, come directly to the Merrifield Center for a screening (Monday through Friday, 9 a.m. to 5 p.m.) or call CSB Entry & Referral Services at 703-383-8500 (also Monday through Friday, 9 a.m. to 5 p.m.).
CSB Emergency Services staff is also available 24/7 at 703-573-5679. Call 911 in a life-threatening emergency.