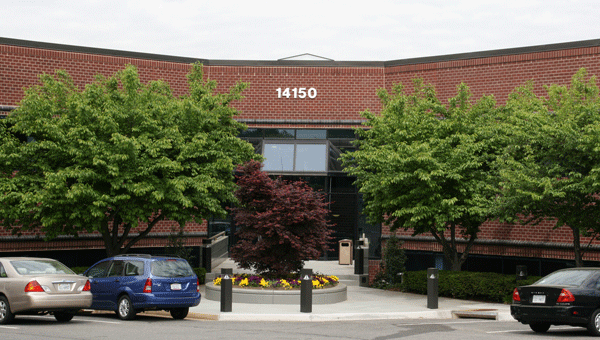 A new substance abuse Intensive Outpatient Program (IOP) launched last month at the Fairfax-Falls Church Community Services Board's Chantilly office to provide a more in-depth level of services in the southwestern part of Fairfax County for individuals in recovery from mental health and substance abuse issues. This new offering joins existing programs at CSB's Merrifield Center, Reston and Gartlan Center.
The group, which will serve both men and women, meets three days per week (Mondays, Tuesdays and Thursdays) from 9 a.m. to noon and is facilitated by Senior Clinicians Raymond Paden, LPC, and Karen Roessler, LPC. Ray and Karen bring to the group over 50 years combined experience in the field.
Chantilly IOP is unique in that although the group is coeducational, gender-specific treatment and education is also being provided as part of the curriculum one day per week. In addition, because many people seeking help for mental health and substance use issues have survived trauma, the evidence-based Trauma Recovery and Empowerment (TREM) treatment protocol is woven into the services. Roessler notes "Recovery from trauma often plays a significant role in treatment, and through therapy many people first come to understand that they've experienced trauma in their childhood or been in an abusive situation, though they didn't realize it at the time." Throughout the program, clinicians will also provide gender-specific education related to domestic and sexual violence, stalking and human trafficking.
Dialectical Behavior Therapy (DBT), which uses concepts of mindfulness and acceptance or being aware of and attentive to the current situation and emotional state, is also part of the IOP curriculum.
The clinicians at Chantilly are excited to offer this much-needed service to the Chantilly community. The program can serve as a "step down" from more intensive residential treatment services, or as a "step up" for those who have been participating in lower intensity services who find they have a greater need for support. Paden said "This is a unique opportunity both for people who've been in residential treatment to get sound support as they learn how to adjust to living in recovery in their home environment and for people who have been successfully living in recovery but have a relapse and need to come back to relearn some skills for staying on track."
The program is sixteen weeks long with rolling admission, though service length can vary based on individual need. Regular individual sessions provide supplemental support.
Are you concerned about a substance use or mental health issue in yourself or someone you care about? Take a quick, confidential online assessment to see if additional help is needed. You can also call CSB's Entry & Referral Call Center at 703-383-8500 (TTY 711) weekdays from 9 a.m. to 5 p.m. Individuals can also come in person, without prior appointment, to be screened for services at CSB's Entry & Referral Services at the Merrifield Center Monday through Friday, 9 a.m. to 5 p.m. (Learn what happens during an assessment.)
In a mental health emergency, call CSB's Emergency Services at 703-573-5679 (TTY 711) any time, 24/7, or come directly to the Merrifield Center). In a substance use emergency call the Fairfax Detoxification Center any time, 24/7, at 703-502-7000 (TTY 703-322-9080). Call 911 if immediately life-threatening and ask for Crisis Intervention trained officer.