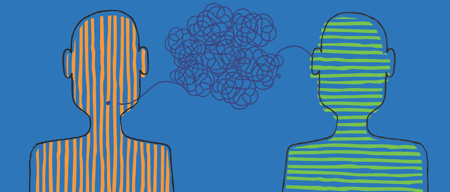 Connect with others who've been there.
Share your story.
Work through it.
Move forward to help others.
"Heads Up" and "Talk It Out" are weekly virtual concurrent groups. Heads Up is for teens between the ages of 14-17 who are working through emotional, mental health or substance use challenges. Talk It Out provides support, education and resources to their parents and guardians.
In the Heads Up group, teens will learn to develop strategies and tools to manage stress and weather life's inevitable challenges. Together with other young people, they will learn about successful, sustainable recovery and resilience and how to bend but not break when anxieties arise.
Parents and guardians are encouraged to join the concurrent Talk It Out session. Parents will discuss ideas on how to help their teen live their healthiest, fullest lives in the aftermath of trauma or through times of emotional distress. Guest speakers will offer parents ideas on how to discuss tough issues and offer tips on how to break communications barriers with their teens.
Both programs utilize the Substance Abuse and Mental Health Administration's Eight Dimensions of Wellness model: emotional, spiritual, intellectual, physical, environmental, financial, occupational, social, and emotional. Each dimension takes into account not only physical health, but all the factors that contribute to a person's overall wellness, which can affect overall quality of life.
Sessions will feature guest speakers and participants are welcome to drop in any time, weekly attendance is not required. These confidential sessions will be held via Zoom for Telehealth.
Groups will be held each Thursday from 6 to 7 p.m. Join us!
For more information or to get the access code to join the groups, contact Anna Davis (703-383-8404) or David Edelman (703-481-4008).