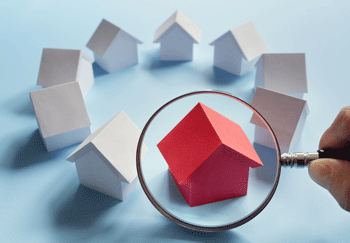 The CSB Housing Partnerships office collaborates with public and private partners to design, preserve, construct and manage a variety housing opportunities and supportive services for adults with developmental disabilities, serious mental illness and/or substance use disorders. These housing initiatives target CSB service recipients, including people who are homeless or at risk of homelessness and veterans, helping them increase self-sufficiency and integrate into the community.
The CSB and other service providers have joined together to endorse a set of commonly held "good neighbor" best practices for group home providers, staff and community members in Fairfax County and the Cities of Fairfax and Falls Church. Read more about the Good Neighbor Initiative.
For more information about housing opportunities for CSB service recipients, email CSB Housing staff.
Projects include:
Housing initiatives for people with developmental disabilities

State Rental Assistance Program

Housing initiatives for people with SMI and/or co-occurring disorders

Coordinated Entry
Diversion First Housing Project
Short-Term Rental Assistance Program
Permanent Supportive Housing Options
Additional Resources
If you are not currently receiving CSB services and are looking for assistance with housing, here are some options to review:
Some local nonprofits who offer housing assistance:
Resource information provided by local and state government: