For individuals with developmental disabilities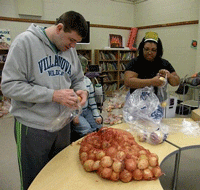 The Self-Directed Services (SDS) program of the Fairfax-Falls Church Community Services Board (CSB) helps adults with developmental disabilities learn or improve important skills so they can be active in their communities.
Families participating in SDS enter into service agreements with the CSB and receive funds to purchase community-based support services to access activities they believe are meaningful and beneficial to their family member.
Companions, recruited and compensated by families, help individuals identify those things they would like to do, accompany them to the activities, and support them while the activities take place. Services can also be purchased from businesses or agencies offering community-based services.
Activities may be recreational, educational, vocational, or volunteer in nature or they may provide practical training in safety skills, such as crossing streets, interpreting stop lights and other signals, and asking for help from appropriate sources.
Other activities might include social skills development, such as learning how to engage appropriately with others.
Activities may be formally structured, as in a class or club, or individually provided by the companion in a less structured setting. The approach is flexible to best meet the individual's needs and preferences.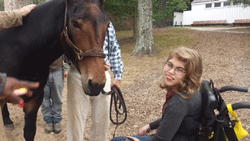 With SDS, families decide how to focus their available resources to best address their loved one's needs and interests. Built on partnership, CSB's Self-Directed Services program is making a positive difference in many lives!
"Self-Directed Services have given us the flexibility to provide our daughter with a unique experience of vocational and life skills training in the least restrictive environment, helping her develop vocational experience, independence and confidence."
For more information, read the Self-Directed Services service description or contact Joel Friedman, Self-Directed Services Program Manager, 703-324-4433.