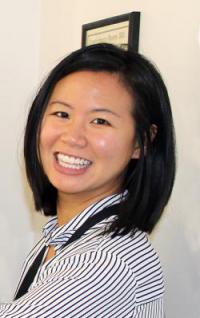 State Health Commissioner Dr. M. Norman Oliver today presented the Virginia Department of Health (VDH) 2019 Public Health Nurse of the Year award to Yvonne Creech, who runs the nursing home screening program for the Suffolk Health Department in the Western Tidewater Health District. Creech's love for public health, her dedication and her passion for improving her community's health has led to her recognition as Virginia's 2019 Public Health Nurse of the Year.
Runners up for this year's prestigious award included three Regional Nurses of the Year: Jessica Ong, Fairfax County Health Department (Northern Region); Joanna Cirillo, Chickahominy Health District (Central Region); and Careen Rodgers, West Piedmont Health District (Western Region).
Ong is a nurse liaison, performing chronic disease care coordination for clients enrolled in the Community Health Care Network. She works with clients in their homes to better manage diabetes, hypertension, high cholesterol and other conditions.
 "My goal is to empower people to make their own health decisions and own health goals because I want to show that health decisions aren't just made in your doctor's office, or in a hospital by your nurse or a physician. It starts with you," Ong says.
The announcement of Virginia's Public Health Nurse of the Year falls during National Nurses Week, which begins each year on May 6 and ends on May 12, Florence Nightingale's birthday.
Read the full announcement.
Watch this video to find out more about Fairfax County's Nurse of the Year.
Contact Name
John Silcox, Communications Director