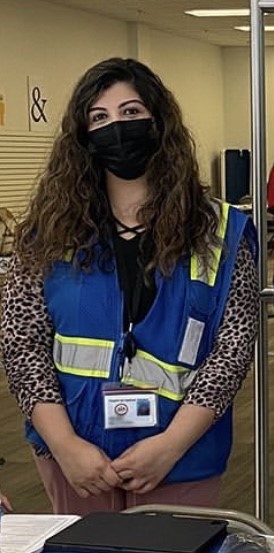 When a mother of four came to a vaccine clinic for her COVID-19 vaccine booster, as well as a first dose for one of her children, the child was nervous and hesitant. Hirrah Sheikh, a Community Health Worker, recognized the issue and stepped in to help.
She offered to watch the child while the mother got her booster. Hirrah played with him while they waited, speaking to him in his native language and making sure he was comfortable. When the mother returned, the child told her he had changed his mind. However, he said he would only get vaccinated if Hirrah went with him.
Thanks to Hirrah's kindness and compassion, the mother was able to get her booster and the boy was able to vaccinated.
Community Health Workers like Hirrah can be found in neighborhoods and at vaccine clinics each day helping people connect to vaccine resources and information. They ensure people have what they need to access vaccine - even if it is simply a hand to hold.