It is the mantra of the Health Department's community outreach team to create public health champions in each neighborhood through celebrating culture and the 'real life' experiences of all people in Fairfax. The team embeds itself into different neighborhoods, cultures and communities, including faith-based centers and programs. Here are a few highlights from public health events at local mosques.
Madina Islamic Center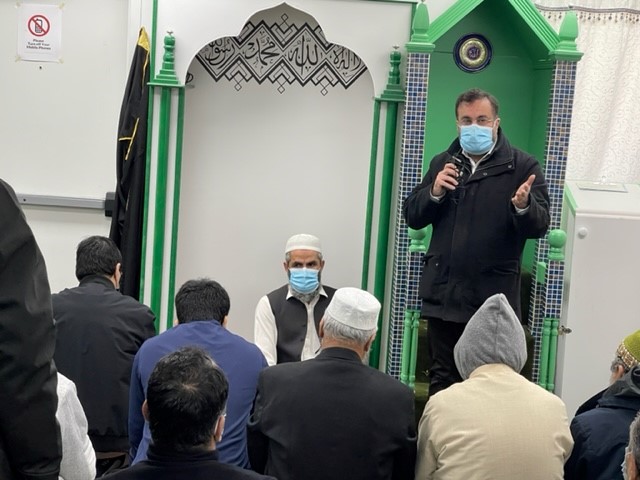 Health Department outreach team members Zubair Saeed and Shafiq Qureshi share public health information on COVID-19 vaccine following Friday Prayer Service. Madina Islamic Center has been a partner in improving community health, and facilitated vaccine events resulting in 30 vaccinations against COVID-19. Learn more about Madina Islamic Center.
ICNA VA Islamic Center
ICNA VA Islamic Center in Alexandria has many programs to serve under-resourced communities in Fairfax. Health Department outreach team leaders recently met with ICNA VA Islamic Center to explore opportunities to support these efforts, as building capacity through cultivating existing community leaders and organizations will help create a healthier Fairfax. Learn more about ICNA VA Islamic Center.
Dar Al-Hijrah Islamic Center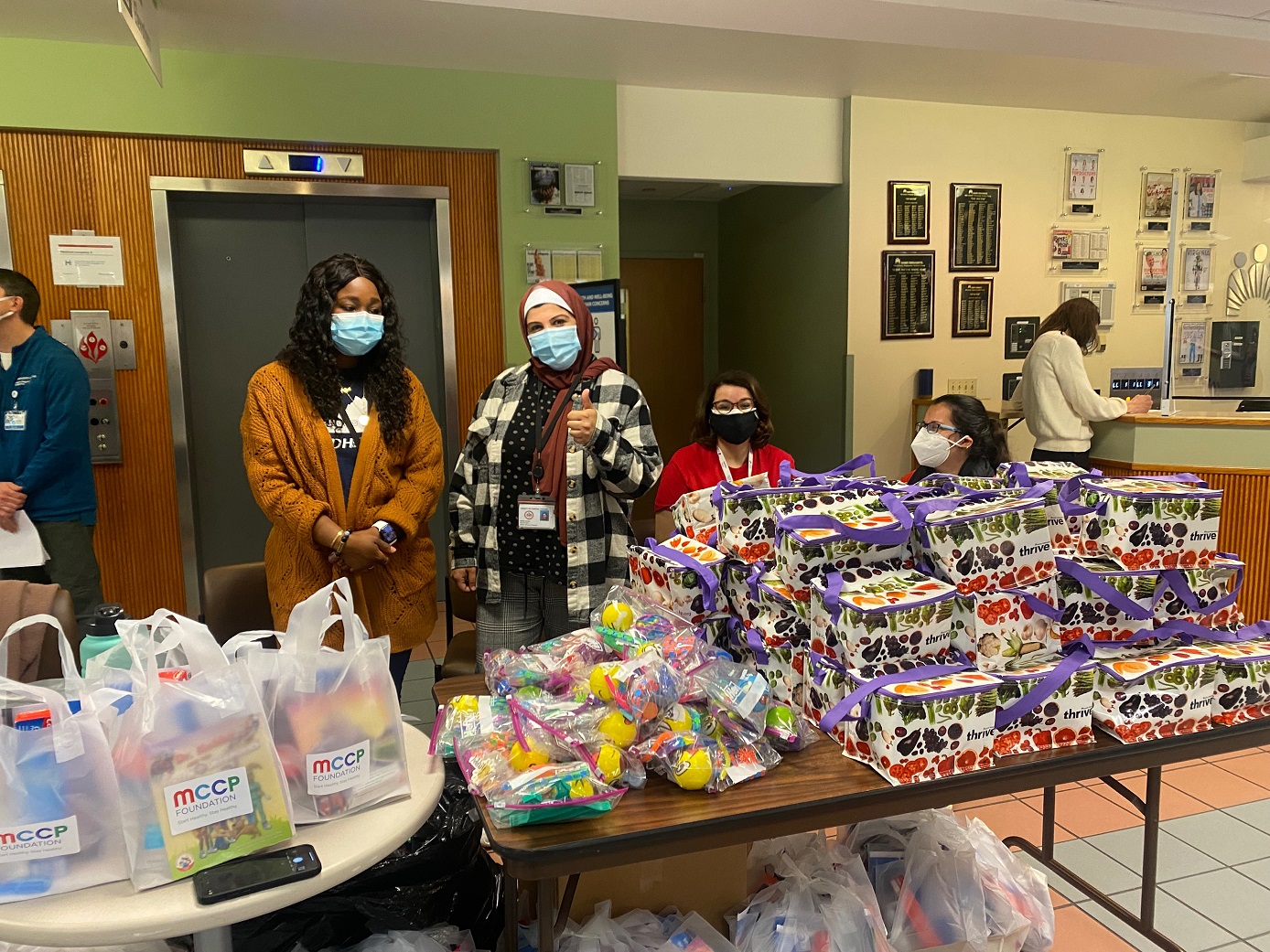 Dar Al-Hijra Islamic Center, Falls Church, conducted a school health physical clinic for Afghan refugee children. The Health Department outreach team assisted in the distribution of  snacks, dental hygiene kits, toys and prayer rugs, all provided by different sponsors. Attendees had the opportunity to learn more about  COVID-19 vaccination and testing clinics in surrounding areas - and booked appointments for people on the spot. Learn more about Dar Al-Hijrah.
ADAMS Center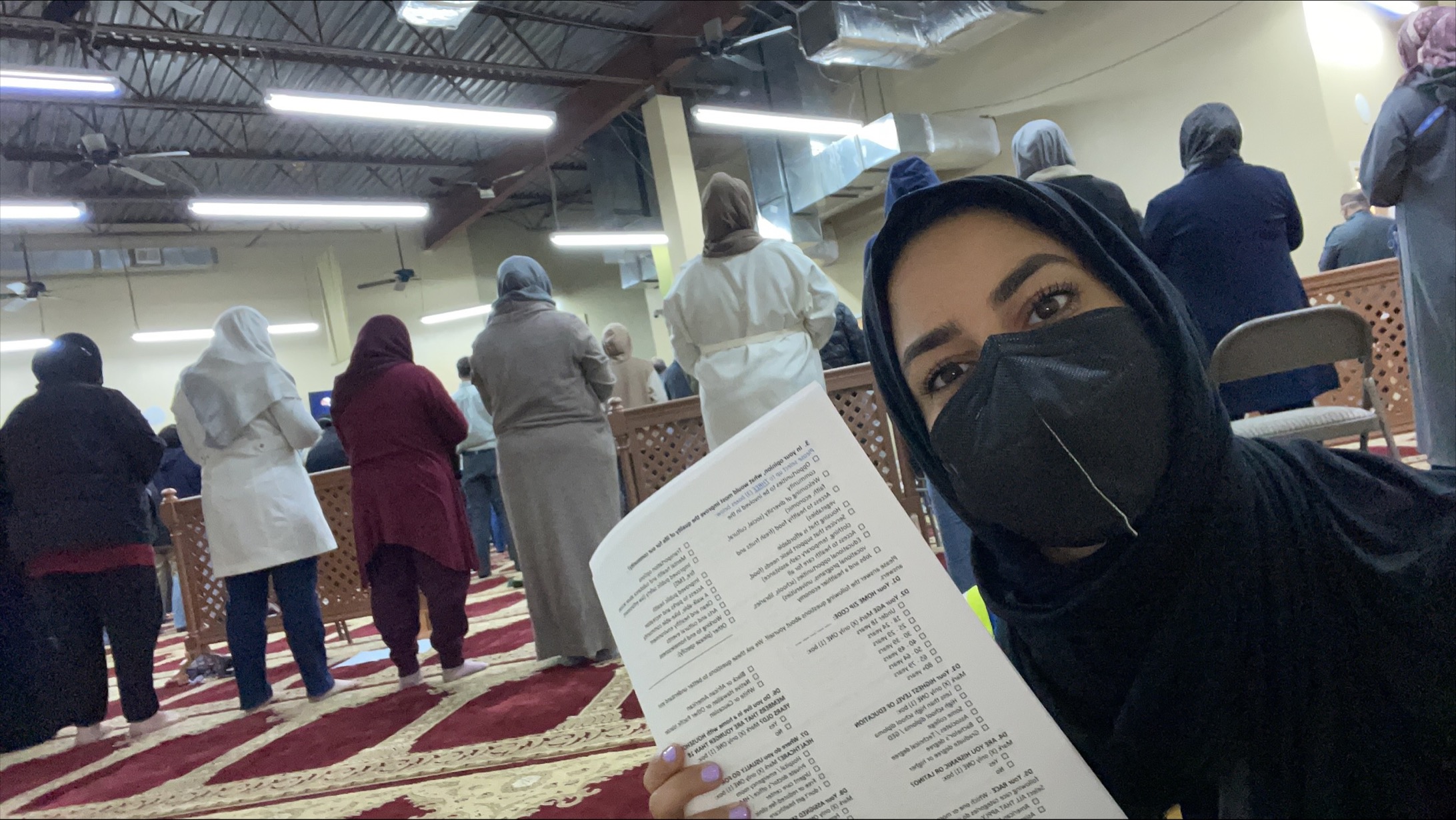 Community Health Worker Eiman Abul-Hawa attends Friday prayer services at Adams Center's Chantilly location. ADAMS Center - an acronym for "All Dulles Area Muslim Society" - has been involved in the Health Department's COVID-19 health information and vaccination initiatives. Learn more about ADAMS Center.