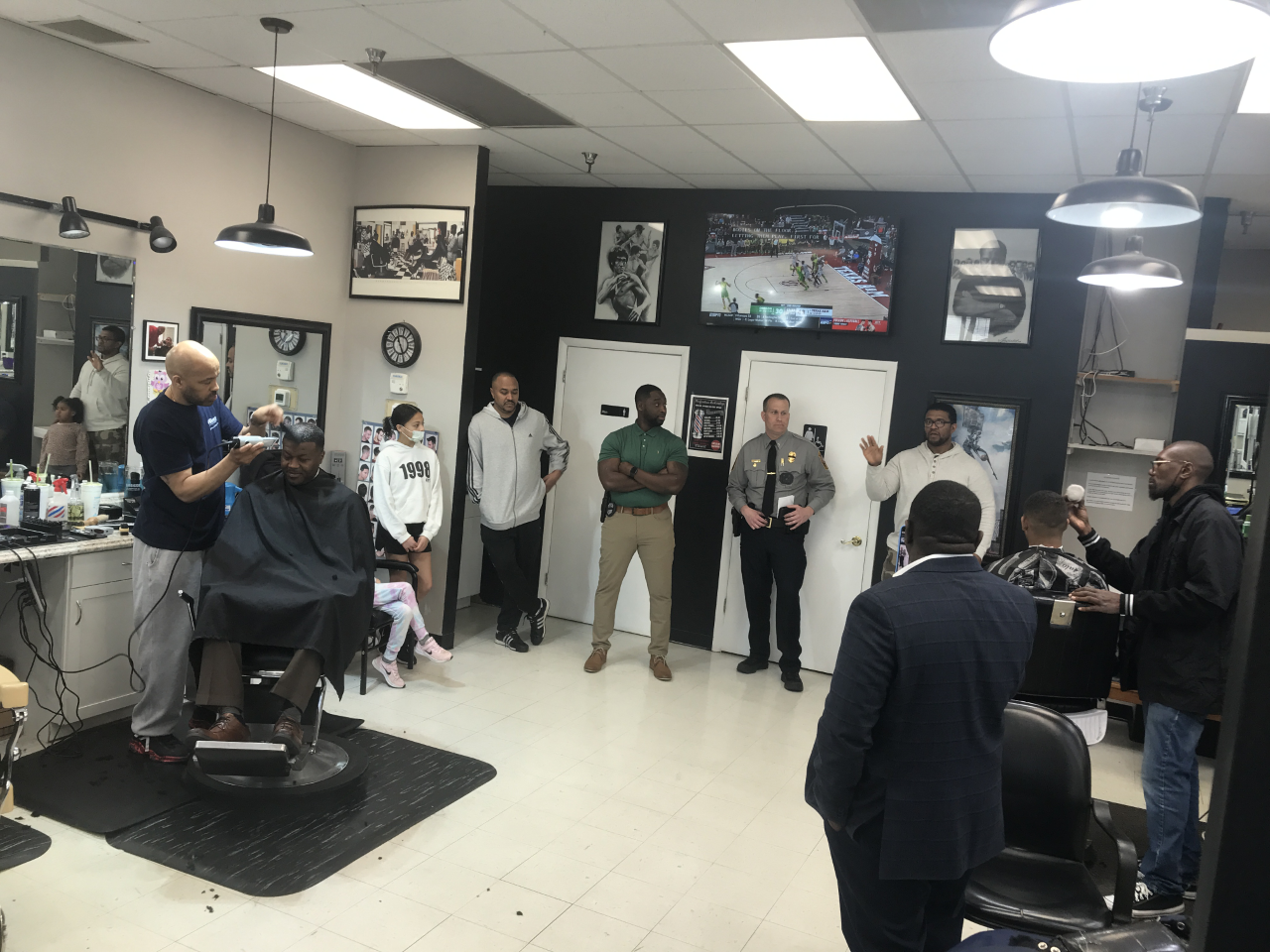 Public health isn't just about physical well-being. Mental well-being is just as important. That's why a recent Real Talk at Perfections Barber Shop in Centreville focused on Black identity and mental health. Members of the community gathered together to share their stories and experiences. Fairfax County Police Department joined the conversation, bringing food for everyone as well. Our outreach team helped to facilitate the discussion and shared information on available mental health resources. 
"Mental Health is the cornerstone of our overall well-being. Yet, it still can carry stigma. Through this program we are opening our hearts and our minds to a more productive view of mental health. It is only in coming together as a community that we address our wellness needs thoroughly and effectively," said Nikki Wilkens, community outreach specialist, Fairfax County Health Department.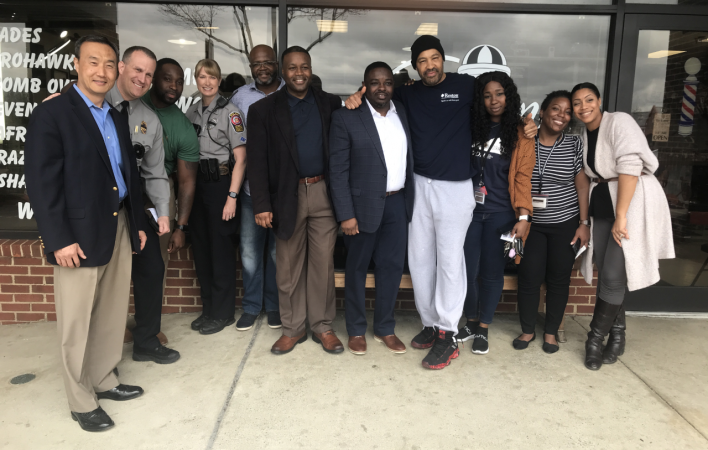 Real Talk reflects the new, community-centered approach to public health. Community voices, experiences, and needs are elevated. These events allow the community to take the lead while we provide the support.