The 2019-2020 flu season is approaching, and the Fairfax County Department of Health encourages all people six months and older to receive their annual influenza vaccine and take other precautions to prevent the spread of flu.
Influenza, or flu, is a contagious viral infection of the nose, throat, and lungs, that easily spreads from person-to-person and can cause severe illness. When someone who has the flu sneezes, coughs, or even talks, the virus passes into the air and may be breathed in by anyone close by. People also can get flu from touching something that was contaminated by secretions from someone who has flu.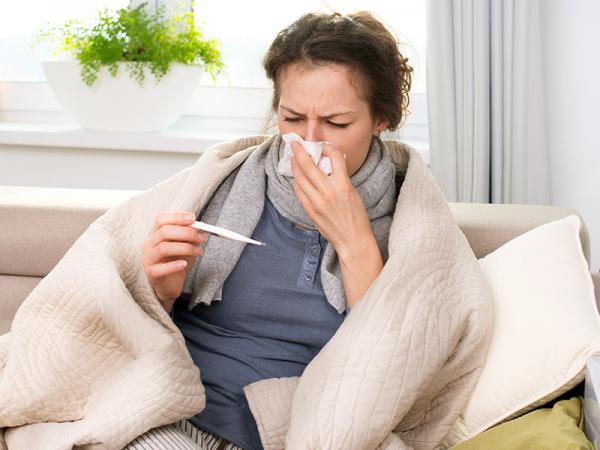 People who are sick with the flu will often experience symptoms such as fever, cough, sore throat, body aches, headaches and fatigue. Most healthy adults who get flu will recover in a few days to less than two weeks, but young children, pregnant women, the elderly, and adults with pre-existing conditions are more likely to develop complications (such as pneumonia), which can be life-threatening. Even if you aren't at increased risk, some of your friends and family may be so it is important that you get vaccinated for yourself and to protect others.
A flu vaccine is recommended every flu season. There are many flu viruses, and they are always changing. Each year a new flu vaccine is made to protect against the three or four viruses that are likely to cause disease in the upcoming flu season. There is no live flu virus in the injectable vaccine and it cannot cause the flu.
There are many reasons to be vaccinated against flu. Each year thousands of people die from influenza complications; tens of thousands are hospitalized, and millions become ill.  Vaccination protects against this serious disease.  In addition, getting vaccinated protects people around you who cannot be protected from vaccination.  This includes infants too young to be vaccinated, and people with cancer or other diseases that suppress someone's immunity. Vaccination helps protect your family and community.   
When the flu outbreak will hit our community is difficult to predict, but disease typically becomes widespread in Virginia in December or January and lasts through March or April. Last year's influenza season lasted 21 weeks, making it the longest season in a decade. The best time to get vaccinated for optimal protection is before the end of October, which provides enough time for the vaccine to become fully effective before you're likely to be exposed.
Flu vaccine is widely available now in the community, including at pharmacies, doctor's offices, grocery stores, and at all five Health Department clinics in Fairfax County. The flu vaccine offered at the Health Department protects against four different strains of the flu and is preservative- and latex-free. For shorter wait times, call to make an appointment.
In addition to getting vaccinated, you can take everyday preventive steps like washing your hands and covering your cough with a tissue or the inside of your elbow to reduce the spread of germs. If you are sick with flu, stay home from work and school to prevent spreading flu to others.
Learn more about flu prevention at https://www.fairfaxcounty.gov/health/flu
Contact Name
John Silcox, Communications Director