As the weather warms and more residents enjoy the outdoors, the Health Department joins with the Board of Supervisors to share information on how everyone can prevent illnesses caused by insects.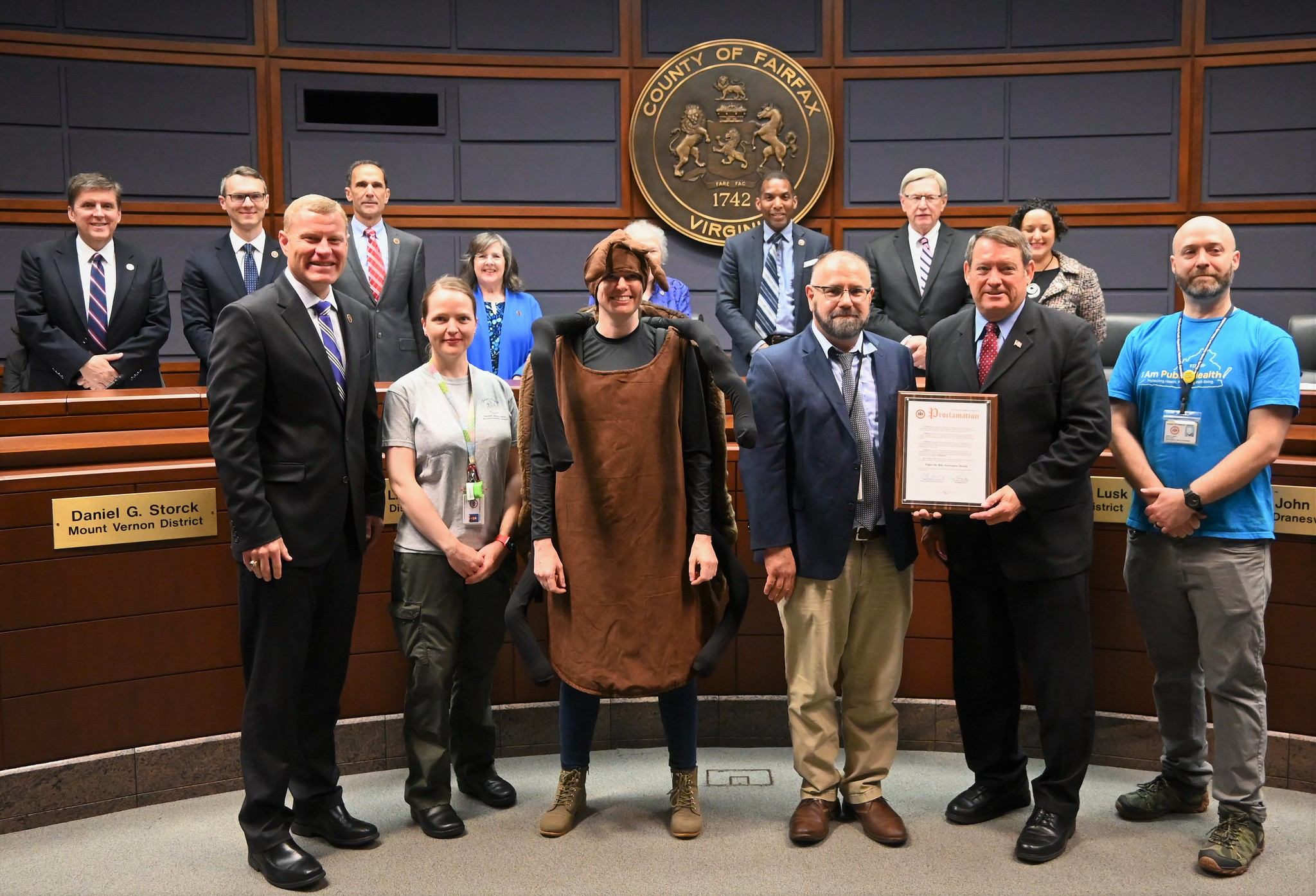 Unfortunately, the bite of an infected mosquito or tick can lead to a life-changing illness. West Nile virus and Lyme disease are two of the vector-borne diseases transmitted by mosquitoes and ticks, respectively, in our region. 
Simple prevention measures make an impact on individual and public health. When outside, whether doing yardwork, taking a walk, going to a music performance, or enjoying a picnic, remember to use insect repellents that contain EPA-registered, CDC-recommended active ingredients like DEET or picaridin to prevent tick and mosquito bites. 
Other tips include:
Wear long, loose and light-colored clothing when outdoors. 
Use permethrin-treated clothing and gear.
Shower soon after outdoor activities; and make sure to perform tick checks (on yourself and family members) after outdoor activities.
Put clothes in the dryer for 10 minutes on high heat after being outdoors.
All of these are important actions that can be taken to prevent bites—especially when they are combined. 
If you find a tick, you can have the tick identified by the Fairfax County's Environmental Health staff. The Health Department does not identify tickborne diseases but knowing the type of tick is useful because if symptoms develop, it is helpful for your physician to know they type of tick that bit you/your family member. 
Education and awareness are also important ways to help prevent disease. The Health Department continues continue to collaborate with County and community partners to provide prevention information to our residents. Learn more about how to control mosquitoes around your home and yard; eliminating standing water, treating standing water, and spraying your yard are simple steps we can all take to reduce the presence of mosquitoes. 
Help spread the prevention word; learn more about the Health Department's Disease Carrying Insect Program and what you can do to help fight the bite.