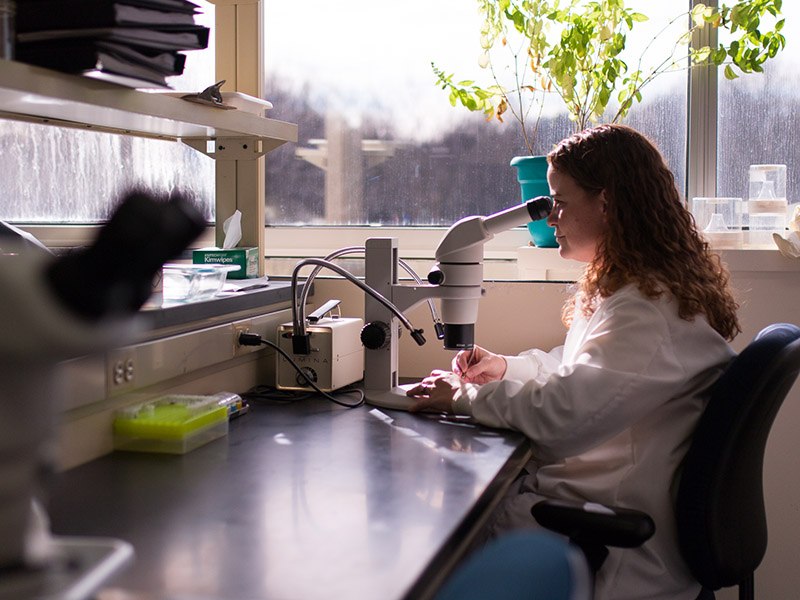 Fairfax County Health Department offers a free tick identification service to provide you with information about the type of tick you bring or send to us. This service does not test ticks for disease-causing agents (e.g., Lyme disease bacteria), and staff do not provide medical advice. This identification can be useful should you need to speak to your medical provider.
To submit a tick for identification, do the following:
After removing the attached tick, seal the tick inside a plastic bag or other container. Place the container in the freezer until you can bring the tick in for identification. The Health Department does not remove ticks.
Bring the tick to the Health Department's administration building, 10777 Main Street (Kelly Square), Fairfax, VA 22030.

Bring the tick to the Environmental Health service counter located in Suite 100. Hours are Monday to Friday, 8 a.m. to 4 p.m.
If a staff member who can identify ticks is available when the tick is brought in, the tick can be identified within a few minutes while you wait. Or you will receive a call at a later time.
You may mail a tick to the Health Department to be identified. Please include your name and phone number. Ticks must be packaged properly. Please call the U.S. Postal Service at 1-800-275-8777 with questions about packaging instructions.
If you need help with identifying other types of insects or pests, you can submit your sample to the Fairfax County Master Gardeners Diagnostic Laboratory program.
Additional Resources