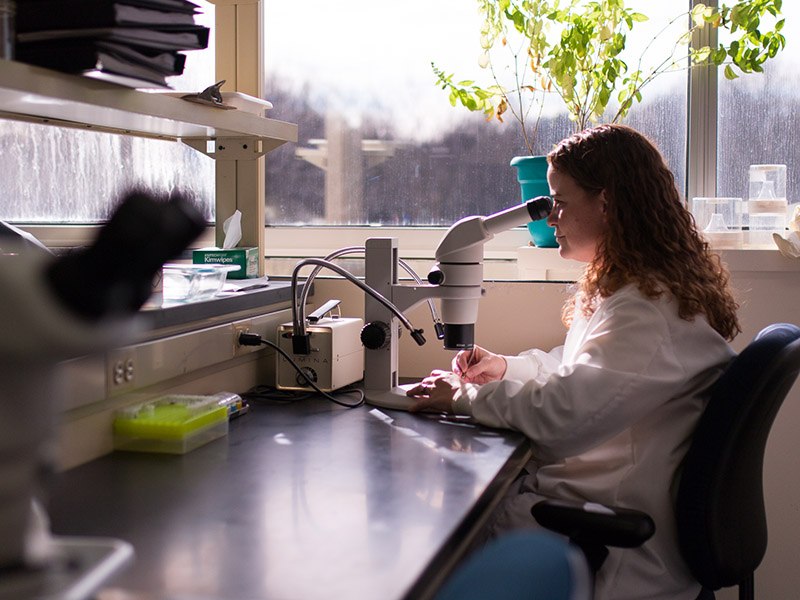 Fairfax County Health Department offers a free tick identification service to provide you with information about the type of tick you send to us. This service does not test ticks for disease-causing agents (e.g., Lyme disease bacteria), and staff do not provide medical advice. This identification can be useful should you need to speak to your medical provider.
To submit a tick for identification, do the following:
After removing the attached tick, seal the tick inside a plastic bag or other container. Place the container in the freezer until you can bring the tick in for identification. The Health Department does not remove ticks.
Option 1: You may mail a tick to the Health Department to be identified, please indicate "Attention: Tick ID Program" in the address. Please also include your name, phone number, zip code, and date the tick was found within the package with the tick sample. Ticks must be packaged properly. Please call the U.S. Postal Service at

1-800-275-8777 

with questions about packaging instructions.
Option 2: Email photos of the tick to fightthebite@fairfaxcounty.gov. Please include your name, phone number, and email address. Please note, the quality of the photo may not allow for proper identification. We recommend the following steps to photograph the tick:

Place the tick on a white or light-colored background and make sure you have good lighting. Clear two-sided tape can be used to secure the tick to keep it in focus. Include the head in the picture regardless of whether or not the tick is swollen.

Place a coin next to the tick. Move your camera or smart phone as close as possible to the tick. If the words on the coin are in clear, sharp focus then the tick will be, too. You may need to zoom out a bit to achieve that.

Take picture #1

Flip the tick over so the opposite side is now upwards.

Move your camera or smart phone as close as possible to the tick. Adjust the focus so that the picture is not blurry.

Take picture #2

Option 3: Drop off the tick in person at the Health Department administration office (Kelly Square), first floor lobby. Please note, all employees and visitors – regardless of vaccination status – will be required to wear a mask while inside all Fairfax County facilities.
If you need help with identifying other types of insects or pests, you can submit your sample to the Fairfax County Master Gardeners Diagnostic Laboratory program.
Additional Resources