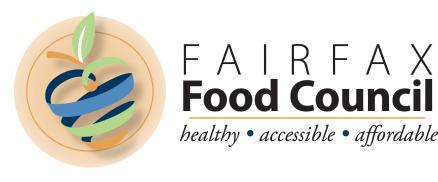 Join the Fairfax Food Council (FFC) and Faith Communities in Action (FCIA) on May 22 as we explore ways to make healthy, affordable food more accessible to everyone in our community. The 2019 Fairfax Food Equity Summit will bring community members and organizations together to examine Fairfax County's food system through an equity lens.
2019 Fairfax Food Equity Summit
Wednesday, May 22, 2019
8:30 a.m. to 12:30 p.m.
Stacy C. Sherwood Community Center
3740 Old Lee Highway, Fairfax, VA 22030
Online Registration Requested – Deadline: May 15, 2019
More than 56,000 residents in Fairfax County experience food insecurity, not having access to nutritious food on any given day, according to data from Feeding America.
"While our food system works for some, it unfortunately does not work for all," said Terri Siggins, FFC's Project Manager. "Many of our marginalized and underserved communities are confronted with barriers to accessing food. Over the years policies and practices have created intentional and unintentional inequities ˗ racial, cultural, social, physical and economic," Siggins says.
"Fairfax County and the Fairfax Food Council both share a vision for a vibrant food system where healthy, accessible and affordable food is valued as a basic human right."
Guest speakers at the summit will include Rev. Dr. Heber M. Brown, III, Founder, Black Church Food Security Network, Karla Bruce, Fairfax County Chief Equity Officer, and Hanh Le, Executive Director of the Weissberg Foundation. Together with stakeholders from across the community, they'll examine the challenges and factors causing barriers around food access and identify collective solutions that will lead to equitable outcomes for all.
"This discussion is the first of many that will help stakeholders to begin to see and think about their work and their role within the food system differently, and to ultimately become champions of advancing food equity in Fairfax County," said Dawn Hyman, Community Capacity Builder with Neighborhood and Community Services and an FFC Executive Committee member.
"The Food Council is excited to be hosting this event with the FCIA given that our faith community has and continues to be a vital stakeholder in helping to create and shape a vibrant, healthy, accessible, and equitable food system."
In preparation for the summit, attendees were invited to participate in the Food Solutions New England (FSNE) Racial Equity Challenge. The 21-day challenge began on April 1 and included daily email prompts with a short videos, readings or audio files addressing key topics surrounding racial equity and food justice. Chris Garris, FFC Chair and Britepaths' Program Chair, noted that Britepaths' staff benefited from participating in the Racial Equity Challenge.
"Britepaths is proud of its food program that provides residents of Fairfax county access to healthy foods that are appropriate to their dietary and cultural need," Garris said. "The structure of our programs empower families to make food decisions that resonate with them. I am excited that the summit highlights the importance of raising awareness to offer options and access to families in need."
Seating for this event is limited, so please register by May 15. For more information about the Food Council, visit https://www.fairfaxcounty.gov/food-council/.
About the Fairfax Food Council
The council was established in fall of 2015 as an initiative of the Partnership for a Healthier Fairfax. Founded on the premise that healthy, accessible and affordable food is a basic human right, the coalition represents government, non-profit agencies, the business sector, faith-based groups and concerned citizens who advocate for food system and policy changes that benefit Fairfax communities, especially underserved communities.  At the heart of their mission is to promote collaborative efforts that seek to address food inequities and promote a healthier population in Fairfax County.
2019 Fairfax Food Equity Summit Speakers
Rev. Dr. Heber M. Brown, III, Founder, Black Church Food Security Network
Rev. Dr. Heber M. Brown, III is a community organizer, social entrepreneur and Senior Pastor of Pleasant Hope Baptist Church in Baltimore, Maryland.  In 2015, Dr. Brown launched the Black Church Food Security Network which combats food insecurity by helping historic African American congregations establish or expand gardens on church-owned land. The Network also links black churches and black farmers in the Mid-Atlantic region to create a community-controlled, alternative food system based on self-sufficiency, Black food, and land sovereignty.
Hanh Le, Executive Director, Weissberg Foundation
Speaker, Equity and Philanthropy
Hanh Le oversees strategy development, stakeholder engagement, grant-making, and operations at the Weissberg Foundation. Prior to joining the foundation, she was the chief program officer at Exponent Philanthropy, where she led educational programming, content development and internal learning efforts. Hanh co-chairs the Washington Regional Association of Grantmakers' Racial Equity Working Group and the Metro-DC chapter of Asian Americans and Pacific Islanders in Philanthropy, and she serves on the boards of Asian American LEAD, North Capital Main Street, Washington Regional Association of Grantmakers and Innovation Network.
Karla Bruce, Chief Equity Officer, Fairfax County Government
Karla Bruce has over 20 years of local government management experience and is known as a driver of innovation in public service delivery, bridging the efforts of local government with the collective action of residents and broad networks of partners to strategically address issues facing vulnerable populations and neighborhoods.  Karla currently serves as the Chief Equity Officer for Fairfax County, Virginia where she successfully championed the adoption of the One Fairfax Racial and Social Equity Resolution and Policy and provides overall management of the One Fairfax strategic framework, advising and supporting the Board of Supervisors and Executive Leadership in shaping and directing the policy and practice to foster equitable opportunity for all Fairfax County residents.
Contact Name
John Silcox, Communications Director
Contact Information
john.silcox@fairfaxcounty.gov
703-246-8635 , TTY 711