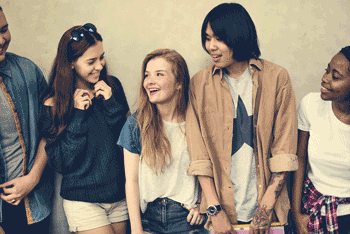 In 2010, the Fairfax-Falls Church Community Policy and Management Team (CPMT) initiated Intensive Care Coordination for youth who are at risk for residential or transitioning out of a residential placement. Intensive Care Coordination is based on the principles of High Fidelity Wraparound and is designed to facilitate collaborative relationships among youth, family, natural supports, and child-serving agencies to support families in meeting their needs
The purpose of Intensive Care Coordination is to:
Ensure that the family has ACCESS to people and processes that make decisions, as well as to resources and services that are needed.
Ensure that the family's VOICE is heard in making decisions about their own lives.
Ensure that the family is INVOLVED in the planning process, is a partner with the team, and is committed to the plan.
High Fidelity Wraparound is an evidenced-informed practice that is firmly grounded in System of Care values such as:
individualized, family and youth driven services,
strengths-based practice,
reliance on natural supports and building of self-efficacy,
team-based practice,
outcomes-based service planning, and
cultural and linguistic competence.
The High Fidelity Wraparound approach is a process of care management that holistically addresses the behavioral and social needs of a youth and family to develop self-efficacy. It provides the family with voice and ownership of their plan of care and service delivery. With the help and support of the facilitator as well as youth and family supports, the youth and family develop their team. The team will consist of system partners and those important to the family (natural supports).

The youth and family are integral to the process, sharing their voice and choice as it relates to their plan; eventually the youth and family will lead the meetings. This team works together to identify the family's vision, goals and needs and then develops specific measurable plans to accomplish those outcomes making certain to honor the family culture. The High Fidelity Wraparound model follows a "structured" series of four phases (Engagement and Team Preparation, Planning, Implementation, Transition) with associated activities and hallmarks.