Note: Some information on this page may require you to copy and paste the link in your browser.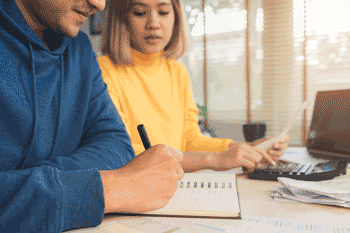 Receiving the proper care for your child's mental health condition is essential to their recovery. The best treatments are the ones prescribed by a doctor or mental health practitioner. Unfortunately, visiting doctors and mental health providers and paying for many of these treatments can be expensive. Whether you're insured or not, and whether that insurance coverage is adequate, there are ways that you can find help paying for your care.
Obtaining insurance coverage
You may be able to obtain health insurance if you are not currently insured. Here are some options:
Outpatient mental health and substance use treatment: These providers/agencies provide mental health and substance abuse treatment at no cost or at a reduced rate.
Medicaid: Medicaid and FAMIS are free or low-cost health coverage offered in combination by the federal government and state government to millions of Americans, including some low-income people, families and children, pregnant women, the elderly, and people with disabilities.
Medicare: If your child is over 22 and meets certain requirements, they may qualify for Medicare. Medicare, like Medicaid, is a health coverage plan run by the federal government for people who are over age 65 or are receiving Social Security Disability Insurance (SSDI).
Cover Virginia, Connecting Virginians to Affordable Health Care: Determine eligibility and learn how to apply for one of Virginia's health coverage options.
Coverage under family insurance: Young people up to the age of 26 may be eligible for coverage under their parents' insurance plan.
Employer coverage: If you are employed, your company may offer health insurance as a benefit package.
COBRA: If you have recently lost your job, you may be eligible to keep your health insurance at a cost to you through the Consolidated Omnibus Business Reconciliation Act (COBRA).
School: Young people attending a state university as an undergraduate student may be eligible for a state healthcare plan. In addition, many public and private schools and universities may have their own clinics or teaching hospitals.
Private insurance: If you are not able to obtain insurance coverage through family, work or school and you are not eligible for government insurance, you can consider buying insurance on the private market (check healthcare.gov for more information). Services may available for you through a Federally Qualified Health Center, locally that is Neighborhood Health and HealthWorks for Northern Virginia.
Guide to finding and using health insurance
The Substance Abuse and Mental Health Services Administration has a guide to help you understand how to get health insurance, how to pay for health insurance and how to actually use it.
Mental Health America has a guide on how insurance works, available in English, Spanish, French, Arabic, Amharic, Chinese and Vietnamese at https://www.mhanational.org/how-insurance-works.
Finding care without health insurance coverage
If you are applying for insurance or you can't find affordable health coverage, there are a number of ways that you can still get care. You should never be turned away from a hospital if you are having a medical emergency, regardless of your ability to pay.
Community mental health centers offer low-cost or free care on a sliding scale to the public. Typical services include emergency services, therapy and psychiatric care for adults and for children.
Local governments offer a variety of services and resources specific to our community:

The Fairfax County Community Health Care Network provides primary health services for low income, uninsured residents of Fairfax County and the cities of Fairfax and Falls Church, who cannot afford primary medical care services for themselves and their families.
Healthy Minds Fairfax's Short-Term Behavioral Health Service for youth provides timely counseling services to your child. These services are provided at no cost to you or your family.
Fairfax County hosts a Human Services Resource Guide with information on public, nonprofit, and some private for-profit human services available to Fairfax County residents. 

Local nonprofits offer a variety of services such as drop-in centers or support groups and may be able to offer information on other resources available in our community.
Universities may provide another way of finding help. Students and interns may meet with clients at a highly reduced rate, if you are comfortable seeing them.

George Mason University Center for Psychological Services provides evidence-based assessment and treatment services to people of all ages across our area. Services are primarily provided by graduate students under the supervision of qualified, licensed professionals. Information can be found at

Free clinics are nonprofit organizations that perform medical safety net services for free or at a highly reduced cost. (http://www.nafcclinics.org/find-clinic)
Know your rights
The Mental Health Parity and Addiction Equity Act requires annual or lifetime dollar limits on mental health benefits to be no lower than any such dollar limits for medical and surgical benefits offered by a group health plan or health insurance issuer offering coverage in connection with a group health plan. Prior to the MHPAEA and similar legislation, insurers were not required to cover mental health care and so access to treatment was limited, underscoring the importance of the act.
Read about parity for mental health and substance use disorder benefits and equity in behavioral health services.