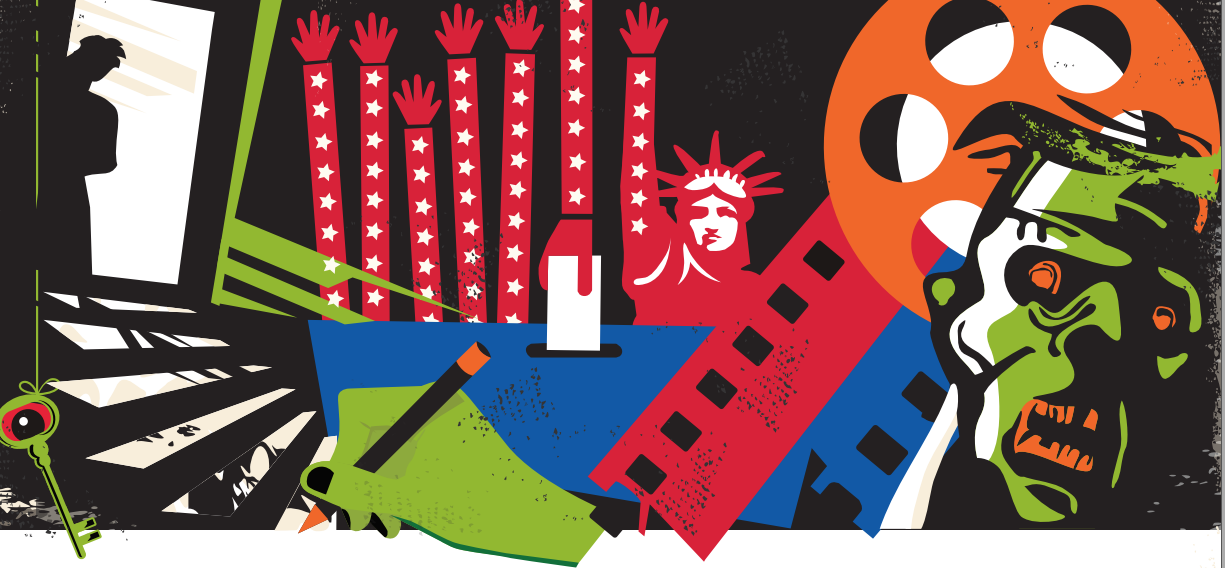 October 2020 programming highlights teens and YA books with socially connected, physically distant events.

TeenTober is an initiative of the Young Adult Library Services Association (YALSA) division of the American Library Association (ALA) that takes place each October. This year's celebration might look a little different than originally planned, but FCPL will still be offering a full suite of virtual programming for teens to enjoy throughout the month.
Teens can head over to the Stuff for Teens guide for TeenTober Book Bingo, tune in to the FCPL YouTube channel for booktalks, check out our Teens blog for book reviews, hop on Instagram for challenges, and check the library events calendar for live Zoom programs and more, including the events below. 
TeenTober Virtual Programming
Collaborative BadFic Writing - October 7 (Part 1)
A two part Zoom program in which teens are invited to write a really bad fanfic as a group. At the first meeting we will get to know each other and discuss the expectations before we set you loose to wreak havoc upon the fanfic world. Three weeks later at the second meeting on October 27, the group will read and discuss the best and worst highlights of our creation. A Zoom invitation will be emailed to registrants one day before the event.
Get Involved with the Elections - October 14
Even if you're not old enough to cast a ballot just yet, there are so many ways you can make an impact and learn about this upcoming election. Follow us on Instagram as we'll take you through some of our favorite resources to make the most of the final 20 days before Election Day on Tuesday, November 3. Stay tuned to the Teens page for a list of resources posted there, as well.
Teen Film Festival Screening - October 21
You've lived through lockdown — now see it from the perspective of Fairfax County's emerging filmmakers as we showcase their documentaries for our third annual Teen Film Festival. We'll screen the films live on Zoom and share our thoughts with each other. Afterwards, you'll get to watch the films on YouTube and vote on your favorite (polls now closed) and help us choose this year's winners. Register to receive the Zoom invite the day before the screening. 
Monster Book Club - October 28
Be afraid, be very afraid. Join us for a discussion of the classic horror novel Frankenstein, or, the Modern Prometheus by Mary Wollstonecraft Shelley. For grades 7-12.