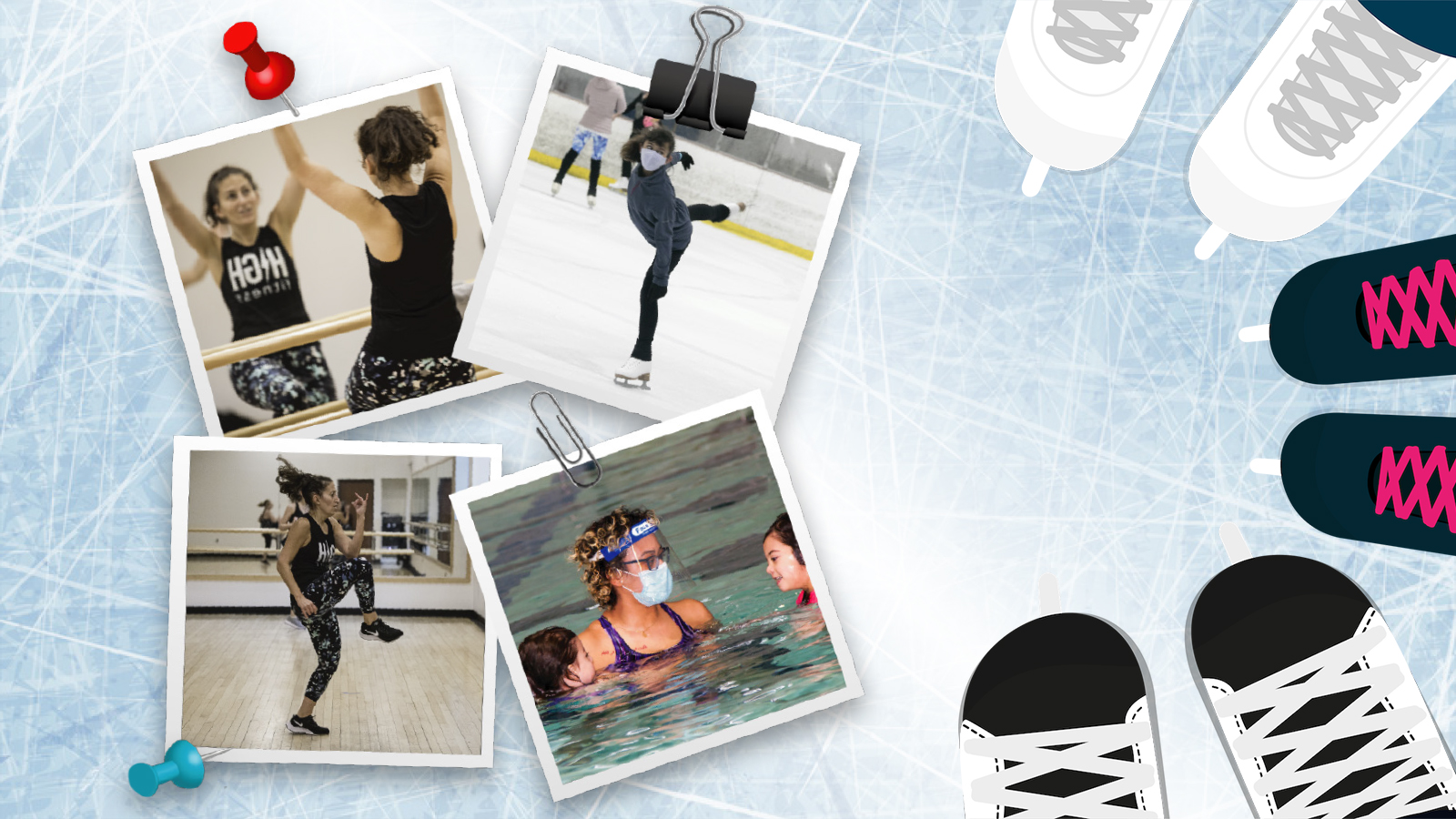 Local community resources make it easy to stay active and motivated despite the chill in the air. 
---
By Alana Quarles, Assistant Branch Manager, Centreville Regional Library
---
Low Temps? No Excuses.
Winter's shorter days, colder nights and busy holidays can make it harder to prioritize staying active and maintaining fitness routines. Fortunately, Fairfax County Park Authority's Rec Centers offer hundreds of fitness classes each month, virtually and in person, for people of all ages and skill levels. Whether you're looking for a group workout or one-on-one instruction, the Park Authority and Rec Centers have you covered.
Learn about Rec Center memberships, passes and daily admission rates at fairfaxcounty.gov/parks/passes. For Rec Center and natatorium (pool) hours of operation and locations, visit fairfaxcounty.gov/parks/reccenter.
Aquatics and Swimming
From learning to swim or training for an event to staying in shape or just having a good time, Rec Center pool facilities have something to offer every level and style of swimmer. Open to the entire community, programs and classes are designed for all ages and skill levels. Trained lifeguards are on duty during all public swim times for your safety and peace of mind. 
Popular classes include aquatic exercise, private and semi-private lessons, competitive swimming and diving, and aquatic certification for lifeguarding. Click here to find more info and schedules. 
Virtual Fitness Classes
If you prefer to workout from home, join Rec Center fitness instructors for livestreamed group fitness classes. Healthy Strides community classes are virtual, live and completely free. Click here to see the current schedule (class times and dates are subject to change), and email the Healthy Strides Program Coordinator at FCPAHealthyStrides@fairfaxcounty.gov for more info.
The library offers free fitness classes, too! Click here to find them in our online event calendar. 
Ice Skating and Hockey
Mount Vernon Rec Center Ice Arena is Fairfax County's only publicly owned indoor ice arena designed for year-round use. It includes a warming room, skate rental area, skate sharpening services, hockey team locker rooms and a coaches' room — as well as an NHL official size rink. With public sessions and ice skating lessons for all skill levels and ages, you can go from beginner to expert in no time at all. Click here for details and admission rates.
Parktakes Activities

Read the Fairfax County Park Foundation's quarterly Parktakes magazine in print or online for up-to-date program schedules. Click here to view Parktakes online and browse the outdoor, indoor and virtual class options available in a wide range of interest areas from golf and gardening to astronomy and history programs. 
Become an Olympic Reader
Whether you're simply looking to learn more about health and fitness or you're training to become an Olympic athlete, FCPL has all the fun and educational resources you need to get started. From books and DVDs to magazines and eBooks, you can check out titles in branch or digitally to support your fitness journey while working on your reading goals at the same time!
If you're stepping or diving into a new workout activity or fitness routine, we recommend starting with these titles: