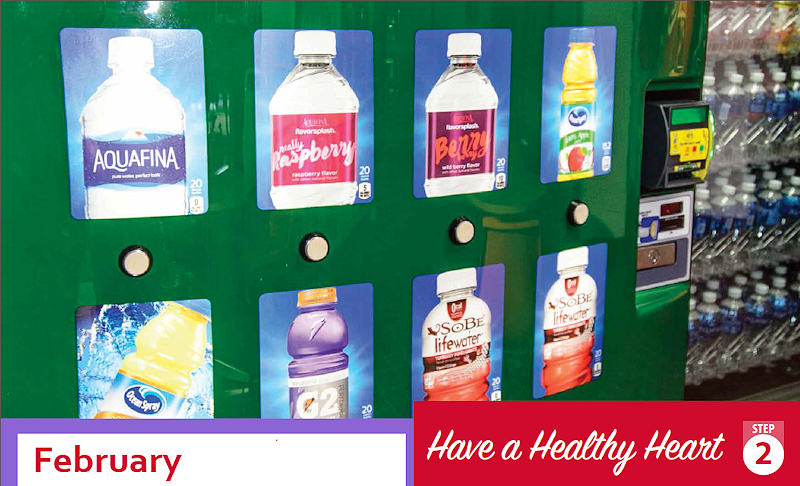 FEBRUARY- Step 2: Have a Healthy Heart
Get in touch with your inner beat – strive to take care of your heart in physical and emotional ways.
TRIVIA QUESTION:
When hiking in cold weather, you should layer your clothing with different types of fabrics to stay dry and warm. Which type of fabric should be avoided?
A) Nylon
B) Wool or fleece
C) Water-wicking synthetics
D) Cotton
And the Answer is...
Answer:
D – Cotton.
The clothing layers should consist of several different types of fabrics. Cotton should be avoided in cold conditions. Cotton absorbs and retains water, and therefore it will not keep you warm if it gets wet. Also it can be difficult to dry. Polypropylene or other hydrophobic synthetic fabrics move the moisture (sweat) away from your body to the outside of the layer, reducing evaporative cooling and keeping you dry and comfortable. Wool or synthetic pile/fleece fabrics don't absorb water so they keep you warm even if they get wet. Pile also dries very quickly. A wool sweater or pile jacket provides warmth on a chilly evening. Nylon or Nylon/Cotton Windshells reduce convective heat loss. For raingear, coated nylon is lightweight and works well. Waterproof-breathable fabrics are also possible but are expensive.
Source: Princeton University, "Outdoor Action Cold Weather Backpacking Equipment List"
CONGRATULATIONS Jennifer Kaplan, winner of four RECenter Guest Passes.
February Trivia Question
Please fill in all of the fields below:
Interesting Heart Facts
Your heart is the size of your two hands clasped together.
Your heart beats 100,000 times per day.
Each minute your heart pumps 1.5 gallons of blood.
A normal heart valve is the size of a half dollar coin.
Happiness and a strong sense of emotional vitality helps lower your risk of heart disease.
The first heart cell starts to beat as early as four weeks old.
The blue whale has the largest heart, weighing over 1,500 pounds.
Before the stethoscope existed, doctors had to press their ear directly to a patient's chest.
The highest number of heart attacks occur on Christmas Day, December 26 and New Year's Day.
Regular exercise is the single most important key to heart health.
A woman's heart beat is almost 8 bpm (beats per minute) faster than a man's.
Every cell in the body gets blood from the heart, except the corneas.
Source: The Cleveland Clinic, "23 Amazing Facts About Your Heart (Infographic)"
Meal Planning and Timing May Impact Heart Health: A Summary of the American Heart Association's Scientific Statement
In January 2017, the American Heart Association released a scientific statement with regards to how meal planning and timing may impact heart health, in their journal Circulation. The statement provides a snapshot of the current scientific evidence suggesting when and how often people eat may impact risk factors for heart attack, stroke, or other cardiac or blood vessel diseases. Patterns associated with healthy diets, such as planning when to eat meals and snacks and not skipping breakfast, could reduce cardiovascular disease risk.
Why is meal timing important? Eating food at different times of the day may impact our internal clocks, as animal studies have indicated. When we are in an inactive phase, such as sleep, consuming food can upset the internal clock and alter nutrient metabolism, causing weigh gain, insulin resistance and inflammation. Choosing mostly plant-based foods, and limiting red meat, dairy, salt, and foods with added sugars is key, however, when and how a person eats may also impact cardiovascular health.
Balance what you eat and when you eat it to have the best impact on your cardiovascular system. Here are some suggestions:
Eat Breakfast.
Eat mindfully. Pay attention to planning both what you eat and when you eat meals and snacks, to combat emotional eating.
Set time aside to eat without distraction.
Source: American Heart Association, "Meal planning, timing, may impact heart health"
Tip of the Month
You see a vending machine and say, "Oh, I'll just grab something from the vending machine." Before heading to grab a snack, determine whether you are hungry or thirsty. You might believe you are hungry, when in fact, you are dehydrated. Save the empty calories by selecting water or flavored water to start. Then, grab a nutrient-dense snack, so that you are satisfied longer. Nuts or natural granola bars are good options. Starting with water, then adding a snack will ensure that you are energized and not sluggish.
Source: The Food Channel, "Tips for Eating Healthier from a Vending Machine"
2017 Healthy Strides Calendar
12 Months, 12 healthy goals. Don't miss out on this year's great wellness opportunities in the Fairfax County community! The calendar contains fitness and wellness tips, ways to improve your nutritional habits, and better health ideas for kids, teens and adults. Also, the calendar contains coupons to use throughout the year. STEP UP to better health!
About Healthy Strides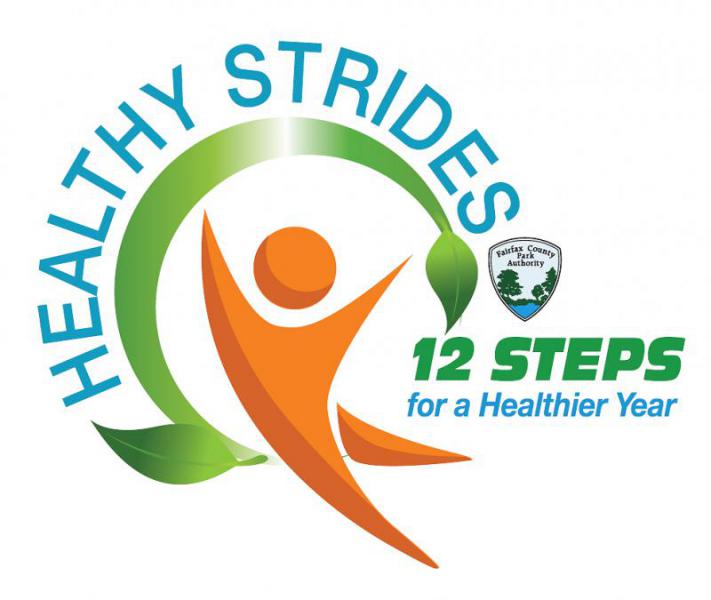 Welcome to Healthy Strides – giving you 12 Steps for a Healthier Year! Don't miss out on this year's great wellness opportunities in the Fairfax County community!
The Healthy Strides program is free* and anyone can participate at any time.
This program is designed to:
Help you accomplish healthy goals each month, with tips to keep you going for the duration.
Give you access to information - free workshops and a Wellness Book Club are available each month on different healthy topics.
Provide an opportunity for you to experience wellness programs offered across Fairfax County, including Mini-Health Fairs, held quarterly.
Empower you to make important lifestyle changes... you can do it!
*There is a registration fee to participate in the Healthy Strides Community 5k/10k.
2018 Healthy Strides Community 5K and 10K
Burke Lake Park
Saturday, April 21, 2018
Registration is now Open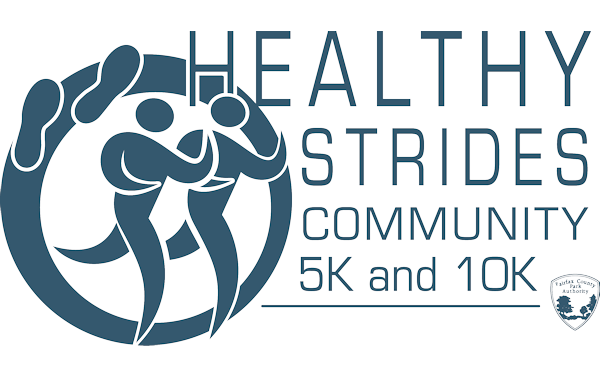 Monthly e-Newsletter Subscription
Sign up to receive Healthy Strides news every month! Stay on track for making healthy changes in your life with our helpful articles and tips, as well as our free events schedule. The monthly trivia answers will be revealed and winner will be announced. Quick, easy and useful.
Make healthy strides in your own life by joining the Healthy Strides Wellness Book Club! This club is for adults, and meets at different Fairfax County Public Library sites each month. Discussion on the featured books will be led by a Fairfax County Park Authority fitness and wellness expert, on topics in health, fitness, nutrition and wellness.
RELATED RESOURCES