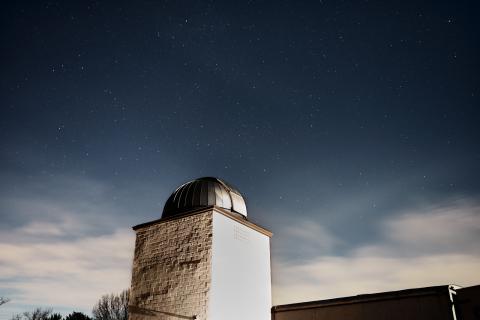 Fairfax County's Observatory Park at Turner Farm and the Analemma Society invite you to witness the annual Perseid meteor shower on Saturday, Aug. 12, from 8:30 p.m. to 12:30 a.m. the next day. 
The Perseid showers are among the most plentiful showers with upward of 100 meteors per hour.
Come prepared to enjoy the shooting stars with your unaided eyes, lounging on a lawn chair or blanket under the night sky. Bring portable chairs and blankets for comfort and dress warmly for the night temperatures. Binoculars can enhance the viewing experience while sitting or lying down.
The event is weather dependent and will be canceled in the event of rain. No registration necessary, but large groups should contact the Analemma Society in advance to coordinate. Please visit the Analemma Society webpage for details.
Turner Farm Park Observatory is located at 925 Springvale Road, Great Falls, Virginia. For more information, call Sebastian Arnez, Turner Farm Park Observatory educator, at 703-324-2820, or visit Turner Farm.