Featured Job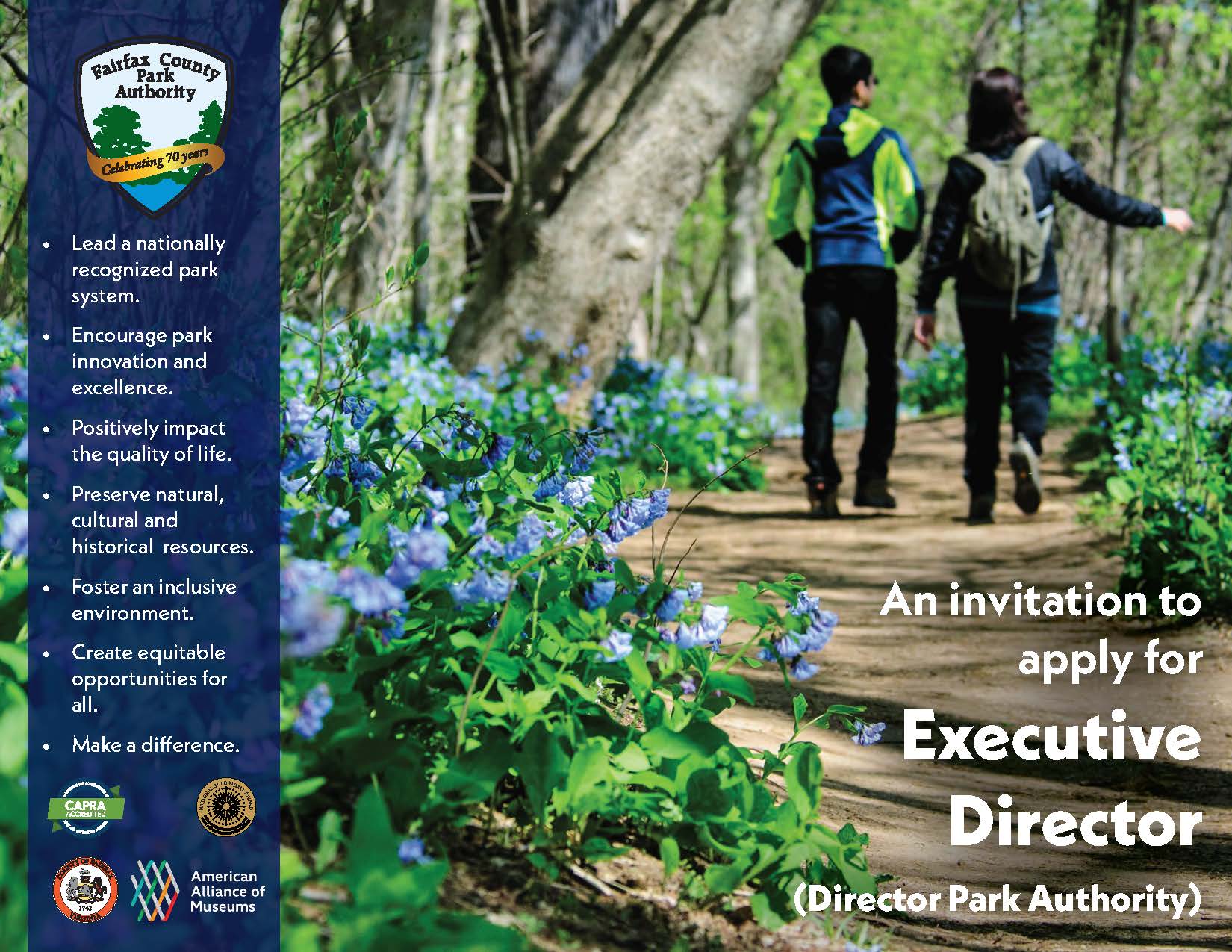 The Fairfax County Park Authority is seeking a visionary and experienced leader to head its park system. The Park Authority is a Nationwide leader in the park and recreation industry, accredited by the Commission on Accreditation of Park and Recreation Agencies (CAPRA) and a four-time National Gold Medal Award winner. Fairfax County is a dynamic community with 1.1 million residents, an award-winning park system, a top-notch school system, safe neighborhoods, and bustling town centers. At the heart of the community is the nationally recognized leader, the Fairfax County Park Authority. A large and complex park system encompassing over 24,000 acres of land, 429 parks, an estimated 18 Million park visitors, 500 full-time employees, 2,500 seasonal employees and over 4,000 volunteers.
Learn More About This Job
Rec-PAC Virtual Open Hires – Featuring On-the-Spot Job Offers
These live, interactive open hires will take place virtually via Microsoft Teams. Each event will begin with a 30-minute question-and-answer period and an overview of available positions. Attendees can engage with Rec-PAC Program Manager Mike Bonneville, Rec-PAC staff, and members of the Park Authority's Human Resource team. Job seekers will have an immediate opportunity to interview for the position they are interested in, and potentially be offered positions on the spot!
Join us for one of these hiring opportunities on:
More information can be found here, or you can reach out to us via email at FCPAJOBS@fairfaxcounty.gov.