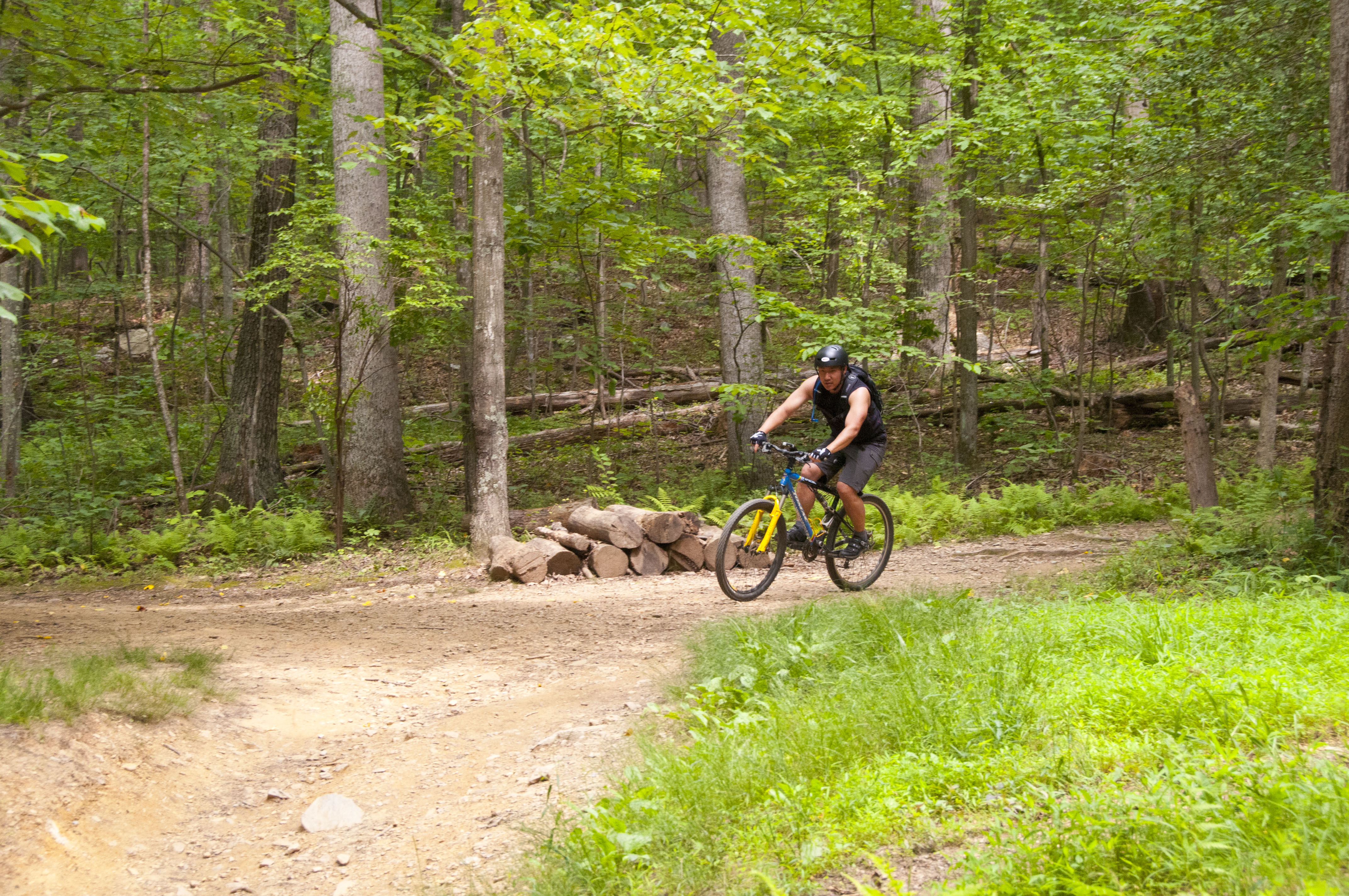 The Fairfax County Park Authority is the steward of the County's numerous natural, cultural and recreational resources. Managing over 22,000 acres of land, the Park Authority is the leading provider of active and passive recreational facilities in the region. Trails provide one of the primary means for citizens to enjoy the many oases of green in the County, with over 200 miles of trails in the County park system alone. While trails are used for a variety of recreational purposes, they also serve the community by providing connectivity as transportation corridors between homes, businesses, schools and parks.
The Park Authority's trails are shared by bike riders, walkers, joggers and horseback riders alike. Please be considerate of others.
Motorized vehicles are not permitted on these trails.
Trails are open from sunrise to sunset.
The Countywide Trail Plan is part of the county's Comprehensive Plan. The Park Authority maintains and operates most of the stream valley trails throughout the county, some of which are significant.
Trail Development Strategy Plan
The Trail Development Strategy Plan is an internal Park Authority document created to examine the issues surrounding trail development, collect and analyze the relevant data concerning trail projects, and devise the best process for objectively evaluating and prioritizing trail projects
Guide to Trail Management
The Guide to Trail Management is designed to provide insight to the community and guidance to the Park staff on how trails are planned, developed, managed and maintained on Fairfax County parkland.