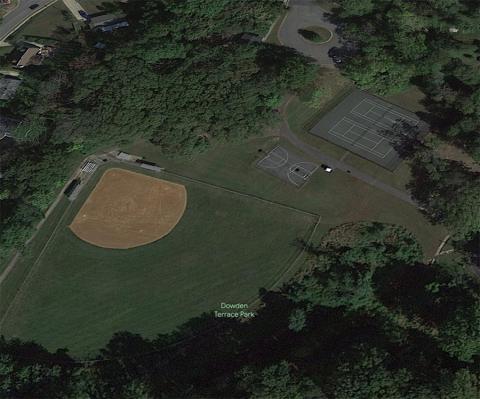 The Fairfax County Park Authority has initiated the work to resurface the athletic courts at Dowden Terrace Park. The courts will be closed from May 8 through July 17 to complete the project.
The project will include the removal of existing fencing, posts and goals from the basketball court and tennis court areas, patching existing cracks, the addition of 4 inches of asphalt to the existing courts and pathways, the installation of new goals, fencing, court coating and lining. The project will cost approximately $227,000 and funds have been appropriated from American Rescue Plan Act funding.
To locate alternative nearby park facilities with tennis and basketball courts, please use the Park Locator tool.
Dowden Terrace Park is located at 5616 Bradley Blvd. in Alexandria. For more information, please contact the Public Information Office at Parkmail@fairfaxcounty.gov.