What We Do
The Tree Commission is made up of a body of volunteers who are appointed by the Board of Supervisors as well as representatives from county and state agencies. They provide advice to the board on matters relating to urban forestry and leadership in promoting tree conservation within the county.
For more information, email or call the Urban Forest Management Division at 703-324-1770. , TTY 711
What You Can Do
Meeting Information
The commission meets the third Thursday of every month, except August, in Room 122 of the Herrity Building from 7:30 p.m. - 9:30 p.m.
Nominate a Tree, Individuals or Organizations for an Award
Current Topics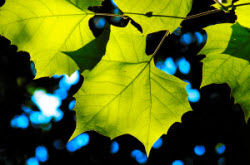 Urban Forestry Efforts
Related Topics
About Us
Despite urbanization, tree canopy covers more than 50 percent of Fairfax County. To maintain and ensure regeneration of that cover, the county Board of Supervisors relies on the 15-member Tree Commission for advice regarding urban forest conservation and preservation.
In 2006, the Tree Commission led the development of the Tree Action Plan (TAP), a 20-year strategy for conserving and managing the county's urban forest. In coordination with the county Urban Forest Management Division and other county agencies, the Tree Commission is working to implement TAP's goals. Among these programs are a working group to improve tree conservation on public land and a community outreach program, the Celebrated Trees of Fairfax County.
The Tree Commission collaborates with the Fairfax County Environmental Quality Advisory Council, Fairfax County Tree Stewards, Fairfax Releaf, Virginia Department of Forestry, Virginia Cooperative Extension, Fairfax County Park Authority and Fairfax County Urban Forest Management Division.

Watch the TreeCity USA Magazine Segment Video at YouTube.com
Current Members:
| Commission Member | District/Agency Representing |
| --- | --- |
| Monica Billger | At Large |
| Jeanne Kadet | Braddock |
| Robert Vickers | Dranesville |
| Dragan Momcilovic | Hunter Mill |
| Jessica Bowser | Lee |
| Kevin Holland | Mason |
| Catherine Ledec | Mount Vernon, Chair |
| Jerry Peters | NVSWCD |
| John Stokely | FCPA |
| Vacant | Providence |
| Charles Rick Ayers | Springfield |
| Karen Campblin | Sully |
| Jim Mcglone | VA Department of Forestry, Vice Chairman |
| Vacant | Virginia Cooperative Extension |
| Richard (Rick) Healy | EQAC |
Tree Commission Meeting Minutes