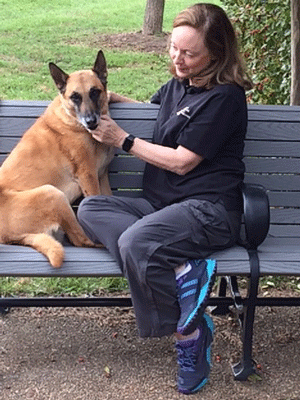 The holidays can be a joyous, festive time, but for some they can bring stress and loneliness. The Fairfax-Falls Church Community Services Board (CSB) has created new wallet-sized information cards designed for quick, easy access to CSB resources and phone numbers.
1. Get help for yourself or a loved one!
Don't wait. Anyone seeking help for a mental health and/or substance use concern may walk in, without appointment, to the CSB's Merrifield Center and speak with a staff member in person, rather than initiating contact over the phone.
For more information, contact the CSB at 703-383-8500 (M-F, 9 a.m.-5 p.m.). In an emergency, call CSB Emergency Services at 703-573-5679 (answered 24/7).
"Help create community immunity! We can all learn more about the risks of self-harm, how to help prevent suicide, and how to help people who may be struggling, by taking one of our Mental Health First Aid courses," said Tisha Deeghan, CSB Executive Director.
Mental Health First Aid teaches participants how to help people who are in mental crisis, or potentially could be, and offers ways to:
Assess for risk of suicide or harm.
Listen nonjudgmentally.
Give reassurance and information.
Encourage appropriate professional help.
Encourage self-help and other supports.
Not feeling like yourself but not sure what's wrong? Take one of our quick, online screenings for mental health issues, substance use disorders, and eating disorders. After the questionnaire, you will see your results, recommendations and resources. Then give us a call if you think you need us; 703-383-8500 (during regular business hours) or 703-573-5679 (24/7).
4. Practice good self-care strategies.
Here are some to try:
Share a smile with strangers – some people go all day without anyone acknowledging them.
Start a cycle of encouragement – tell others what you appreciate about them.
Listen to music that inspires and motivates you.
Write a poem on something you care about, or an article on something you feel is interesting.
Send a postcard to someone far away – reconnect.
5. Join the conversation.
Keep up to date with issues relating to mental health in our community. Get involved and make your voice heard.
It's important during this busy holiday season to take time for yourself. And if you need help, ask for it. CSB is here for you.