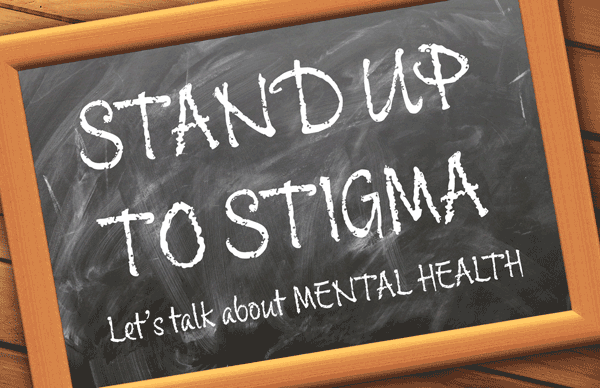 The Fairfax-Falls Church Community Services Board (CSB) has awarded mini-grants for seven projects, all planned and led by young people, which aim to reduce the stigma associated with mental health issues among their peers. Each of the projects will be implemented beginning February 22, 2019.
Funding for the CSB's mini-grant program for youth-led projects is from a regional suicide prevention grant from the Virginia Department of Behavioral Health and Developmental Services.
"The purpose of the program is to empower and educate our youth, so that they know how to recognize a mental health concern in themselves or someone else, and won't hesitate to get help," said Marla Zometsky, Manager of CSB's Wellness, Health Promotion and Prevention services.
The grants were awarded to schools and organizations to create the following programs:
Using Positivity to Improve Teenage Girls Confidence and Mental Health (Lake Braddock Secondary School)
Walk in Our Shoes (Community Preservation & Development Corporation)
Highway Kids (Gum Springs Community Center)
Human Rights Club (Centreville High School)
Plug in & Plug Out (Girl Scouts at Fairview Elementary School)
Think Positive: Youth Breaking Stigma and Increasing Awareness in other Youth! (West African Community Collaborative)
WE are with YOU! (Southgate Community Center)
"One in every five people in the U.S. experiences a mental health disorder every year-mental health conditions, including anxiety and depression, are common and treatable, but people are often reluctant seek help because of the misunderstanding and stigma they may experience due to their diagnosis," Zometsky added.
By providing resources for youth-led projects, the CSB seeks to inspire young people to be the driving force for a positive culture change to eliminate the stigma around mental illness.
The CSB has also spear-headed other youth initiatives, including:
A Youth Council, established in 2017, which is open to all teens who are interested in helping create substance-free schools and communities. The Youth Council meets monthly and is slated to meet Thursday, February 21 at the CSB's Merrifield Center, 8221 Willow Oaks Corporate Drive at 7 p.m.
Heads Up, launched in January 2019, is a weekly drop-in group for teens between 14-17 who are working through emotional, mental health, or substance use challenges. Together, with other teens, they are learning about strategies to cope, be more resilient, as well as enjoy leisure activities and snacks.
Learn more about the Fairfax-Falls Church Community Services Board.