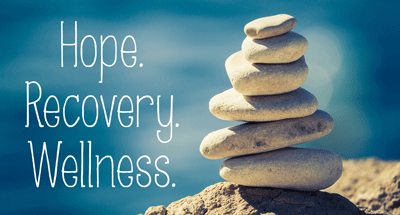 The Merrifield Peer Resource Center (PRC) at the CSB's Sharon Bulova Center is a living example of Hope, Recovery, and Wellness.
The Center is a free resource for adults recovering from with mental health, addiction, and co-occurring disorders. Peer Recovery Specialists (PRSs) and volunteers share their lived experiences with similar challenges in an open, nonjudgmental atmosphere of support and encouragement through:
Individual peer support PRSs are ready to help you:

Create job-winning resumes, cover letters, and provide individual employment support
Apply food stamps, general relief, SSI/SSDI
Navigate the CSB service system online
Develop advance directives, which allow you to plan for health care decisions – mental and physical – when you are unable to make those decisions for yourself
Find housing, communicate with health providers, and recommend helpful community resources

Group peer support is available through:

Tranquil Voices – general peer support group open to all
Positive Reflections Group
A Hope and Healing Journey
Meditation and mindfulness classes
Creative Arts group
Additional services include:
Computer/internet access
Online, self-paced training on Microsoft Office programs
Help with debt management and accessing credit reports
Social activities, camaraderie and fun!
Check out the Center's calendar of activities.
Stop by the Center today and connect with others through groups, activities, and one-on-one peer support.