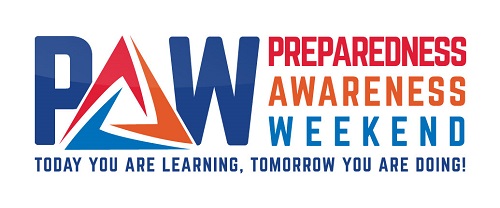 Preparedness Awareness Weekend (PAW) empowers families to prepare for sudden emergencies both natural and man-made. Our program provides hands-on, developmental training in:
Free Car Seat Check 
Hands-on CPR
Disaster meals
Family emergency planning
Assembling a disaster kit
The event will have a display of emergency kits from infant through adult, including pets and individuals with special needs. Families will also learn how to make an emergency plan (evacuation, emergency contact, etc.). Community partners will come and give different information to families about keeping their families safe for any emergency that might arise in our community.
The next event will take place in September! Find us at Fall For Fairfax KidsFest on September 29- 30, 2018. Hours: Saturday 10 a.m.- 7 a.m. and Sunday 10 a.m.- 5 p.m. The location is the Fairfax County Government Center (12000 Government Center Pkwy, Fairfax, VA 22035).
See you then!