(Posted 2022 January)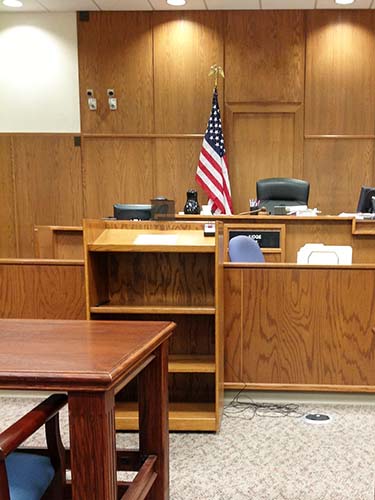 On July 1, 2021, new legislation took effect across Virginia that impacts the important work of child welfare agencies. Last year's legislative session saw progress in support and prioritization of kinship placements in the Commonwealth through HB1962 and SB1328, which we have highlighted in detail below.
Another important law signed by Governor Northam is HB1866, which allows CASAs who attend specific meetings to share relevant information with those in the meeting, as it pertains to the children in their cases.
These new laws will help those of us in the child welfare community to provide better advocacy and make strides in ensuring that every abused and neglected child finds permanency in a safe, loving, and stable home.
HB1962 – Supporting Kin First
Requires the Department of Family Services (DFS) and other child welfare agencies to include relatives and fictive kin interested in the child's welfare to be included in foster care planning.
Requires children 12 years of age and older to be involved in their own foster care planning. The previous age for required involvement was 14 years.
Also includes other amendments and provisions governing foster care and termination of parental rights that encourage the placement of children with relatives or fictive kin.
"Removing children from their home can cause trauma and hardship that can affect their lives for years to come. The benefits of kinship care are invaluable–I've seen it firsthand. I've known children who have been able to stay with fictive kin, non-relatives who have an established relationship with the child, Allowing children to stay with their relatives preserves important family connections and allows parents more time to recover from challenges and maintain a relationship with their children," said Delegate Wendy Gooditis, Main Sponsor of HB1962.
SB1328 – State Funded Kinship Guardianship Assistance Program
Creates a state-funded program to help facilitate child placements with relatives and fictive kin and ensure permanency for children.
Eligible children and their kinship guardians can receive financial and other assistance. Kinship placement families are eligible for the program if:

The child has been removed from their original home and has been in DFS care for at least 90 days.
The child demonstrates a strong attachment to the prospective kinship guardian.
The prospective kinship guardian demonstrates a strong commitment to caring for the child permanently.
Transfer of custody requirements has been met.
The prospective kinship guardian completes foster care approval process OR qualifies for a waiver, can pass background checks, and completes a home study.

If one sibling qualifies for the program in a sibling group, assistance may be paid to other siblings as well.
To receive assistance, the prospective kinship guardian will enter into a written agreement with the Department of Family Services.
This story was originally posted as part of Fairfax CASA's blog. Fairfax CASA is the only court advocacy program for abused and neglected children in Fairfax County, and their volunteers work closely with Fairfax County's Foster Care and Adoption specialists. Check out Fairfax CASA's blog to learn more about its work. 
---
This article posting is part of the Foster Family News monthly newsletter designed to keep foster parents informed about all the new and notable happenings in Fairfax County.
Learn about what the Foster Care and Adoption program has planned for foster families - stay on top of trends, participate in trainings and learn about policy changes.