In the midst of COVID 19, a baby boy was born and in March 2020, the baby along with his two-year-old sister, entered foster care due to limitations of his birth parents. In this story, we will refer to the baby boy as Little Jay and his sister as Rosey. At birth, Little Jay was diagnosed with DiGeorge Syndrome, a genetic disorder caused by a small missing piece of the 22nd chromosome. It can manifest itself in mild to severe health and developmental complications.
DiGeorge Syndrome can include heart defects, immune deficiencies, gastrointestinal difficulties, cognitive and development delays, and in some cases, anxiety or mood disorders.
Despite Little Jay's extensive medical needs, his older biological cousin, Sarah — an extremely loving and ambitious young adult — was determined to foster the children. The foster care staff worked expeditiously to get Sarah certified as an emergency foster parent to immediately serve as a relative foster home for Little Jay and Rosey.
Little Jay was not only diagnosed with DiGeorge's Syndrome but was also diagnosed with a heart defect known as Tetralogy of Fallot resulting in an absent pulmonary valve. Little Jay required a Nasogastric (NG) tube and oxygen to breathe. Doctors reported that Little Jay would require open heart surgery in the future. He also required 24-hour supervision and Sarah spent endless hours along with her mother and a social worker with the South County Foster Care and Adoption unit at the hospital.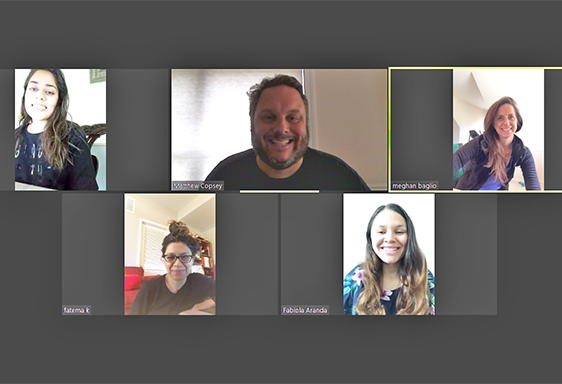 During this time at the hospital Sarah, along with the social worker, participated in numerous meetings with doctors to discuss treatment and plan of care. Little Jay was finally discharged one month later to Sarah's home. The social worker, Sarah, and her mother worked collaboratively, being there for Little Jay in the hospital. 
Approximately seven weeks later while residing in Sarah's home, Little Jay was having trouble breathing. Sarah immediately contacted 911, and Little Jay was admitted to the hospital. He required resuscitation, intubation, and it was determined that Little Jay would require surgery sooner than expected.
Nine days later, Little Jay, at the age of four months, underwent open heart surgery. The surgery was required to improve his lung and heart function. Sarah remained by Little Jay's bedside, while balancing time with Rosey. After Little Jay's initial surgery, he continued to have trouble breathing and required a second surgery to reestablish his airway using a Tracheostomy Tube and a Gastrostomy (G-tube) for feeding. 
Little Jay remained in the hospital for approximately two months with his cousin, Sarah, by his side and in late June was finally discharged from the hospital. While Little Jay was in the hospital, Rosey attended pre-school virtually and spent time between the foster home and a babysitter. When things finally began to settle down for Little Jay, Sarah dedicated time to identify specific needs for Rosey. Rosey is a playful and energetic child, who loves to sing and dance. 
Prior to coming into care, Rosey had been diagnosed with global delays which included motor and speech delays. In the summer of 2020, Rosey was recommended to complete a genetic test. The results of the test revealed that Rosey also had a diagnosis of DiGeorge's Syndrome. She demonstrated distinct symptoms from her brother and needed long term attention to support her developmental and educational needs. 
Sarah spent several sleepless nights attending to the children's special needs, juggling multiple appointments, and paying close attention to the children's verbal and nonverbal responses. During this time, the foster care social worker facilitated visitation, all along building trust between Sarah and the birth parents. It was this trusting relationship that facilitated future natural visitation between the parents and the children in the foster home.
Fast forward to today, Little Jay and Rosey are thriving, each with their own challenges, personalities, and unique abilities. The foster care social worker worked extensively with the biological parents to help recognize their own limitations and how it would impact the care of the children. With the assistance of the social worker, the birth parents consented to allow their children to be adopted by Sarah.
While Sarah has acknowledged the strengths and challenges of caring for children with special needs, she is a proud, soon-to-be adoptive mother. She is constantly learning more about this common "rare" syndrome and anticipates sharing her story to support others in need. Sarah's unconditional love and dedication in caring for Little Jay and Rosey has been incredible and continues to this day.
This article is by Matt Copsey, supervisor of the South County Foster Care and Adoption Unit.
---
This article posting is part of the Foster Family News monthly newsletter designed to keep foster parents informed about all the new and notable happenings in Fairfax County.
Learn about what the Foster Care & Adoption program has planned for foster families - stay on top of trends, participate in trainings and learn about policy changes.