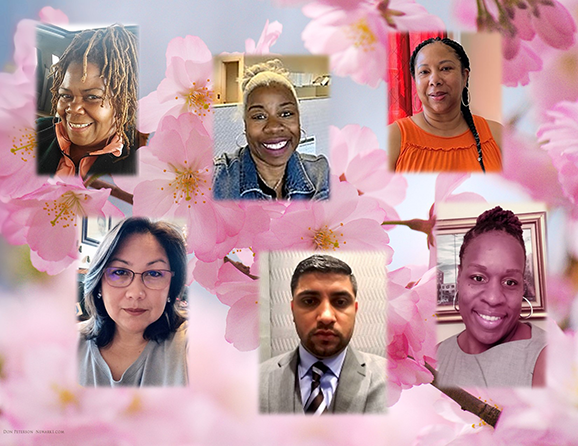 Working in the community is a key component of the daily work conducted by the Foster Care Resource and Support Pre-Service Training Unit. Under the supervision of Dana Trower, and with the support of an admin assistant, the team's four specialists recruit and train foster parents, and complete Mutual Family Assessments (MFAs) (aka: home studies) to ensure the care and nurture of children in foster care. 
This past year, the success of our unit has been defined by our ability to pivot and continue to serve the community throughout the pandemic.
Despite the retirement of three of our unit's most experienced members between June 2019 and August 2020, the team has continued a high level of work. In response to the state-wide, stay-at-home order and subsequent COVID-19 restrictions, this unit launched into the virtual realm within weeks, thus ensuring continuity of services to the community for the benefit of the children in foster care.
Virtual Recruitment and Training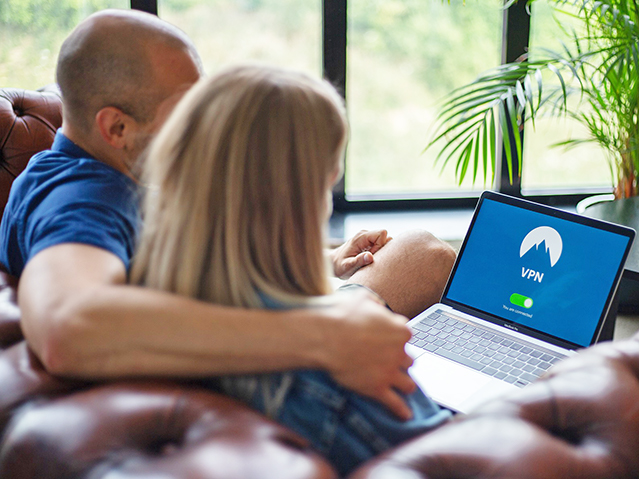 During COVID, the team has found new ways to meet the needs of Fairfax families seeking certification while adhering to the requirements set by state guidelines.
Our foster parent recruiter began using social media and virtual platforms (such as Zoom and Teams) to engage and inform the community, and this proved to be key for ongoing community education about the Foster Care program. The recruitment team also quickly created a virtual format for hosting information meetings for prospective resource families, and the team has been offering these monthly virtual meetings since May 2020. 
Staff trainers offered virtual pre-service training, adapting the PRIDE training curriculum to stay true to the content while meeting the needs of the virtual classroom. To date, the team has completed five New Generation PRIDE training cycles and one PRIDE Traditions of Caring & Collaboration (for kin resource families) training during the pandemic.
The following resource parent co-trainers were instrumental in partnering with staff to deliver pre-service training and assisting with virtual information meetings: Giselle Bryant, Sabrina Darden, Laverne Edwards, Marla Emmer, Karen Humes, Valerie Shuford, Randy Smith and Vicky Tidman. 
At the peak of the pandemic, team members conducted MFA virtual visits as allowed per state guidance. Unit members also conducted in-person interviews with families while observing social distancing recommendations and wearing the appropriate personal protective equipment ensuring everyone's safety.
A Shared Commitment to Children's Wellbeing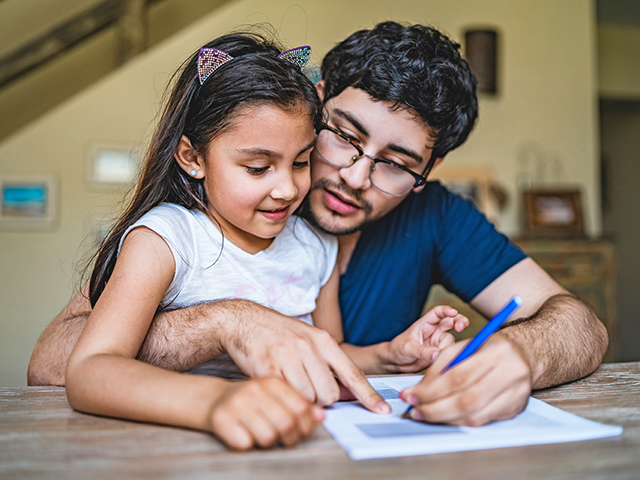 Like so many individuals and families in the community, team members experienced great concern as loved ones and members of the foster care community tested positive for COVID-19 and sadly, in some cases, grieved the loss of friends and loved ones to the virus.
Working in the field of human services, team members know how important it is to support families and children served by the Department of Family Services as well as one another and to provide space and time to process loss and grief in order to promote healing. Ms. Trower's team is no different as they continue to support resource families and each other while diligently striving to keep up with the demands of the work.
Working and learning remotely continues to present challenges for our society at large, and it has also forced the workforce to rise to the occasion and find new ways to meet an unexpected "new normal." Like many of our resource families, our unit is challenged with balancing family, working full time, and supporting our children with adapting to distance learning and the changes in socialization.
As resource families have made a pivot in your role, the teams supporting you, pivot as well. As a result of the challenges brought on by COVID, this unit has found itself adjusting work schedules to keep up with service demands, mastering unexpected new technology and facilitation skills, and ultimately thriving despite the pandemic.
Resource parents remain part of our team in our "new normal," and we could not do this job successfully without you and your commitment to the children of Fairfax County.
Article provided by Dana Trower and Patricia Aviles-Cubillos of the Foster Care Resource and Support Pre-Service Training Unit  
---
This article posting is part of the Foster Family News monthly newsletter designed to keep foster parents informed about all the new and notable happenings in Fairfax County.
Learn about what the Foster Care & Adoption program has planned for foster families - stay on top of trends, participate in trainings and learn about policy changes.
---
For
media inquiries
, contact Department of Family Services' Public Information Officer
Amy Carlini
by
email
, office phone 703-324-7758 or mobile phone 571-355-6672.
---