---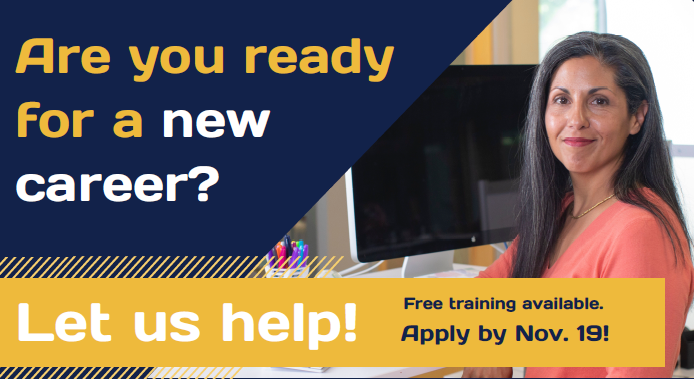 Re-Employing Virginians (REV) Initiative
The Re-Employing Virginians (REV) initiative is intended to help Virginians whose employment has been impacted by the COVID-19 crisis. The Fairfax County Department of Family Services will assist you with the entire process.
You may be eligible to receive free training in a high-demand field if you apply by Friday, Nov. 19, 2021.
if you qualify,
the training assistance available,
and the next steps to get started!
---
Workforce Innovation and Opportunity Act (WIOA)
WIOA offers an integrated and comprehensive range of services consisting of workforce development activities benefiting job seekers - adults, dislocated workers, youth, incumbent workers, new entrants to the workforce, veterans, individuals with disabilities - and employers.
WIOA's objective is to meet employers' needs by increasing employment, job retention, earnings, and occupational skills among all job seeker populations. Job seekers first must meet WIOA eligibility requirements to receive WIOA-funded services.
Learn more information about the WIOA program.
---