As we age, we get more set in our ways and routines. Therefore, transitioning from Senior Center to Adult Day Health Care might seem like a huge disruption to your loved one. Here are some ways to make the transition successful: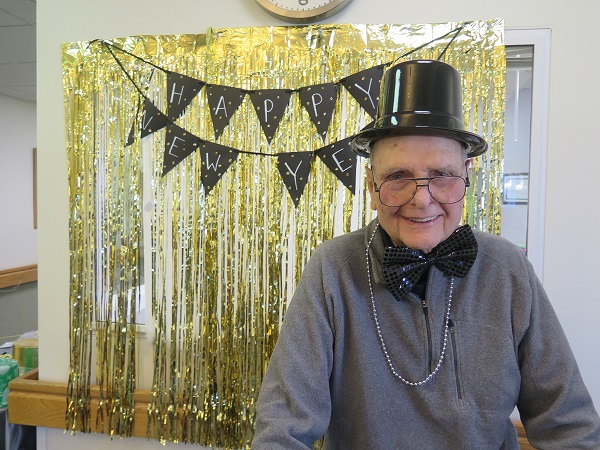 Get in on the Buddy Program: Our Adult Day Health Care Centers have participants who are former Senior Center users, so the odds of your loved one having a friend already in Adult Day are very good. We always "buddy" potential participants with people they already know, or someone with whom they share something in common. Our staff then helps get the conversation rolling. It's our goal that your loved one has an immediate social connection with someone — even if they're just there for a tour.
Join Us for Lunch: Lunch is an informal way to take in the happenings of the Center. We plan your lunch reservation so the activities occurring at the time of your visit are things your loved one enjoys. Do they love music? Then we'll make sure we're having a musical activity when they visit. Manicures? We can have our nail person there that day. (And, so on!)
Use Positive Techniques to Overcome Resistance to Change: Adult Day Health Care and Senior Center staff use techniques to help a person with memory issues be more open to new experiences. This includes matching the participant with others they have something in common with, and engaging them in activities they enjoy. It boosts confidence and eases stress for both the participant and the caregiver.
Consider the Advice of Professionals: The Senior Center staff prides itself on its knowledge of each and every participant. As experts in caring for older adults, they will notice behavioral or physical changes that may seem subtle, but could be big indicators of a larger issue. It is important to follow up on their recommendations thoroughly.
Nothing can stop the physical and cognitive changes that come with aging. It's important to take in input and understand where your loved one is in their process, so you can accommodate their changing needs. For example, suppose your loved one suffers from memory issues: the Adult Day Health Care Program can slow the progression of dementia, but the Senior Center program is not built for dementia care.
Learn more about the Senior Centers and the Adult Day Health Care programs.