West Nile virus should be on everyone's mind this summer, but especially people over the age of 50 who are at a greater risk for more severe illness. At the time of this article, there are three active West Nile virus cases in Fairfax County.
It is essential to protect yourself from mosquito bites whenever you are outside, said Josh Smith, Environmental Health Supervisor with the Health Department's Disease Carrying Insects Program.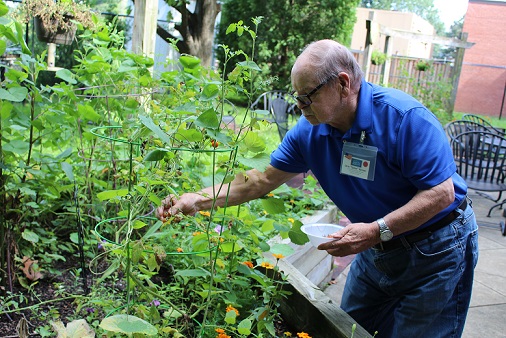 Josh and his team have the following recommendations:
Use a mosquito repellent that contains DEET, picaridin, IR3535 or Oil of Lemon Eucalyptus, making sure to follow label instructions.
Wear long pants and long sleeves to cover exposed skin.
Avoid areas where mosquitoes are especially common during peak biting times, particularly at dawn and dusk.
In addition to protecting your person, get rid of mosquito breeding sites around the yard by "tipping and tossing" any containers that hold water including tires, buckets, planters, toys, birdbaths, flowerpots, tarps, trash cans and downspout extensions. If you cannot get rid of the standing water, put larvicide, such as Mosquito Dunks, in the water to kill developing mosquitoes. Be sure to read the instructions on the label.
According to the Centers for Disease Control and Prevention (CDC), symptoms of West Nile virus include fever with headache, body aches, joint pains, vomiting, diarrhea or rash. A few people can develop more serious issues such as encephalitis or meningitis. However, the agency also notes that 8 out of 10 of those infected do not develop any symptoms. If you do experience symptoms, be sure to see your health care provider.
The Health Department offers mosquito yard inspections. Schedule yours by calling 703-246-8931, TTY 711.
See the all the details about mosquito bite prevention and West Nile virus on the Health Department's Disease Carrying Insects Program page.
Also, mosquitos aren't the only insects that carry disease. Be sure to watch our Tick Check 1-2 video to learn how to prevent Lyme disease.