The Fairfax County Health Department is encouraging everyone six months and older to prepare for flu season by getting a flu vaccine and reminding yourself of the steps to take to help avoid flu.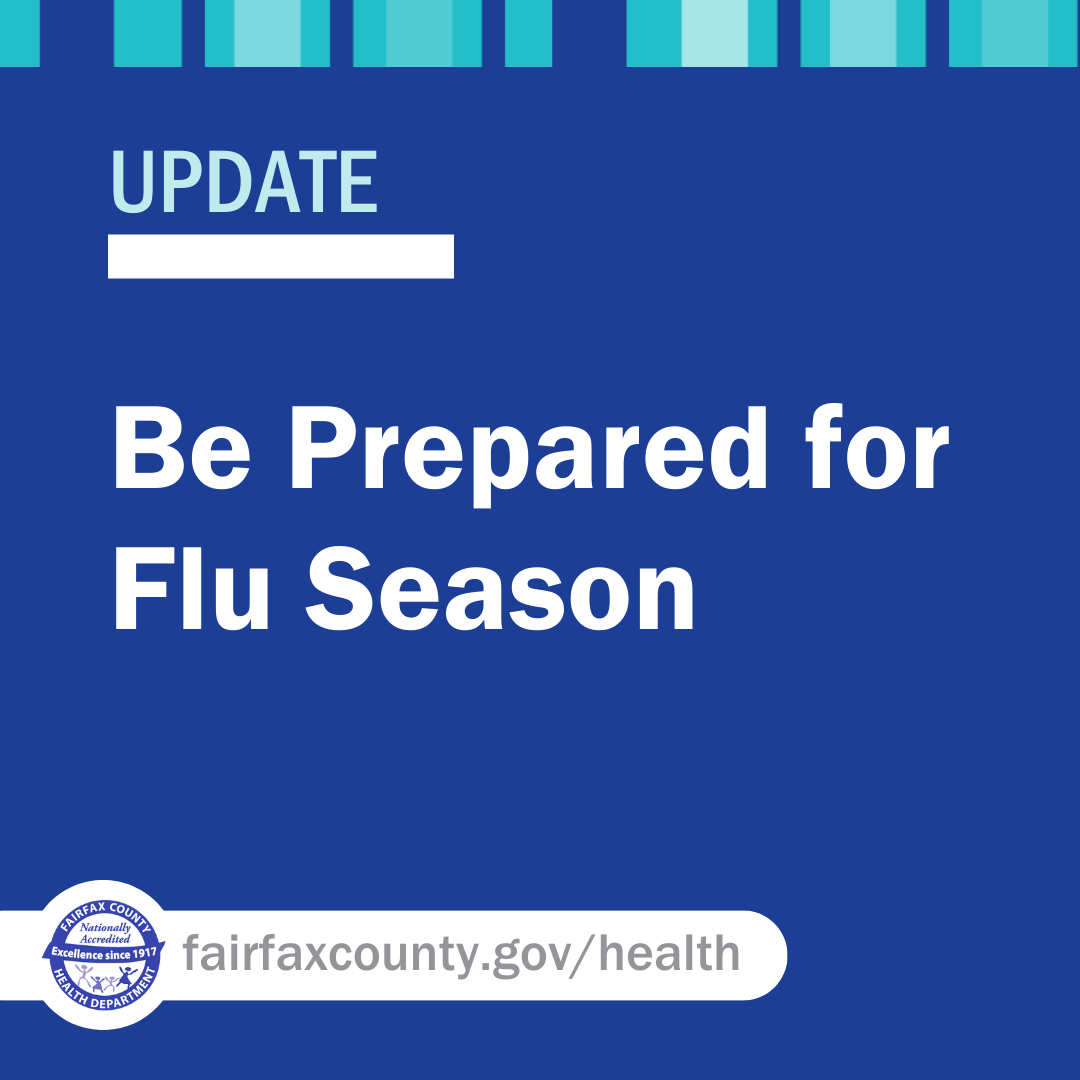 A yearly flu vaccine is the most important step in protecting yourself and your loved ones against flu viruses. Everyone 6 months and older should get an influenza (flu) vaccine every season, with rare exceptions. Vaccination is especially important for people who are at higher risk of serious flu complications — such as people 65 years and older, young children, people with certain health conditions, and during pregnancy.
The influenza virus changes constantly, and the protection a flu vaccine provides deceases over time. Flu vaccines are updated from one season to the next to protect against the viruses that research suggests will be common during the upcoming flu season. September through October is typically the best time to get a flu vaccine.
This year there are several types of vaccines available based on whether you are younger or older than 65 years of age. Most people need only one flu vaccine for the season. Some children need two doses of flu vaccine. Learn more about flu vaccine options. Talk to a health care provider if you have questions.
Every year, flu vaccination prevents illnesses, hospitalizations, and deaths. Even when flu vaccination does not prevent illness entirely, several studies have shown that it reduces severity of illness. Some additional steps you can take to protect yourself and others from flu include:
Avoiding people who are sick and staying home if you are sick.
Covering coughs and sneezes.
Washing your hands frequently.
Avoiding touching your eyes, nose, and mouth.
It is safe to get a flu vaccine at the same time as a COVID-19. The updated 2023-2024 COVID-19 vaccine was just announced.
Find a flu vaccination site near you using vaccines.gov. Fees may apply; check your health plan. Many plans cover flu vaccinations as part of preventive health services.
Stay informed about 2023-2024 flu season by visiting the Health Department flu website and following us on social media.